Signed AFL Playing jumpers have arrived for auction at our Saigon event!
2019 AFL GRAND FINAL EVENTS IN VIETNAM
The 2019 AFL Grand Final will happen on Saturday September 28. You can catch the game in Vietnam at one of the Swannies premier functions, with brunch/lunch and free-flow drinks included!
If you're not in Saigon or Hanoi, you can also catch the game at:
AUCTION OF SIGNED PLAYING JUMPERS IN SAIGON
Its become a tradition that we auction the best merch we can lay our hands on. Merrick Watts did a great job at last year's event!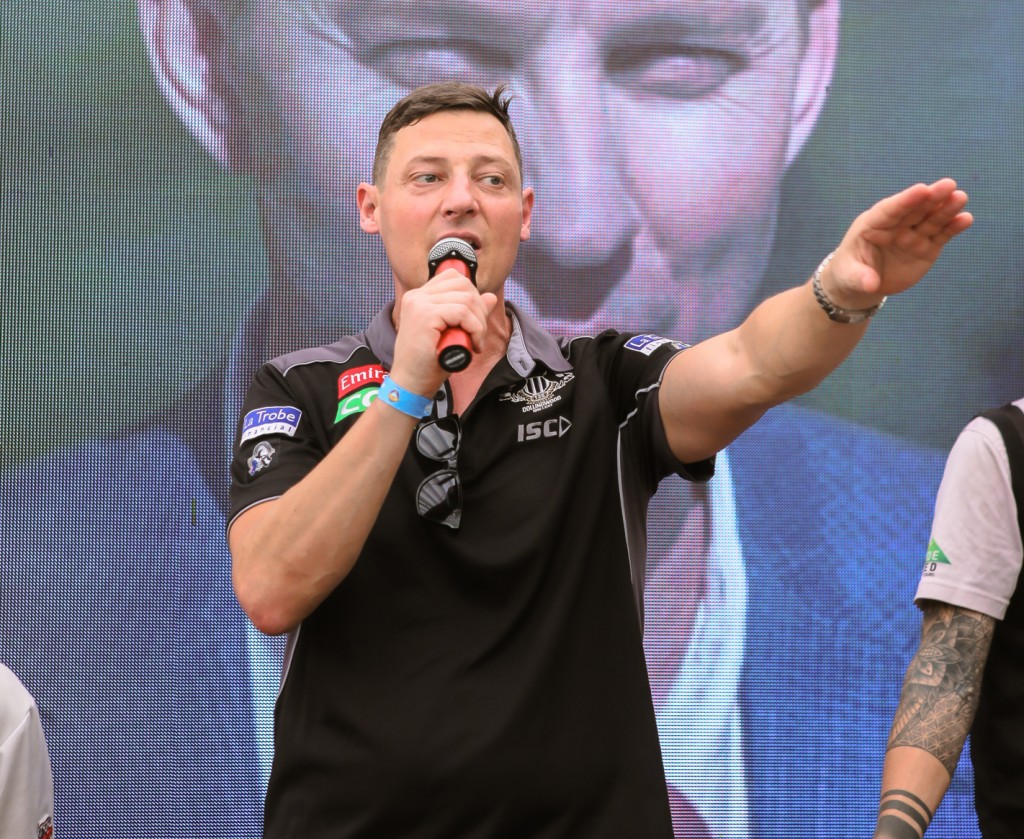 AUCTION FOR 2019
There is a bundle of merch that will be auctioned on Grand Final day! Keep your eyes on this page: there are also rumours of a Hawthorn jumper to be added to the list.
PREMIERSHIP CONTENDER – RICHMOND TIGERS
This playing jumper is on its way to Vietnam. The Tigers are in impressive form, sweeping aside the highly fancied Brisbane Lions. Could this be the year of the Tigers? And could this become the next AFL dynasty?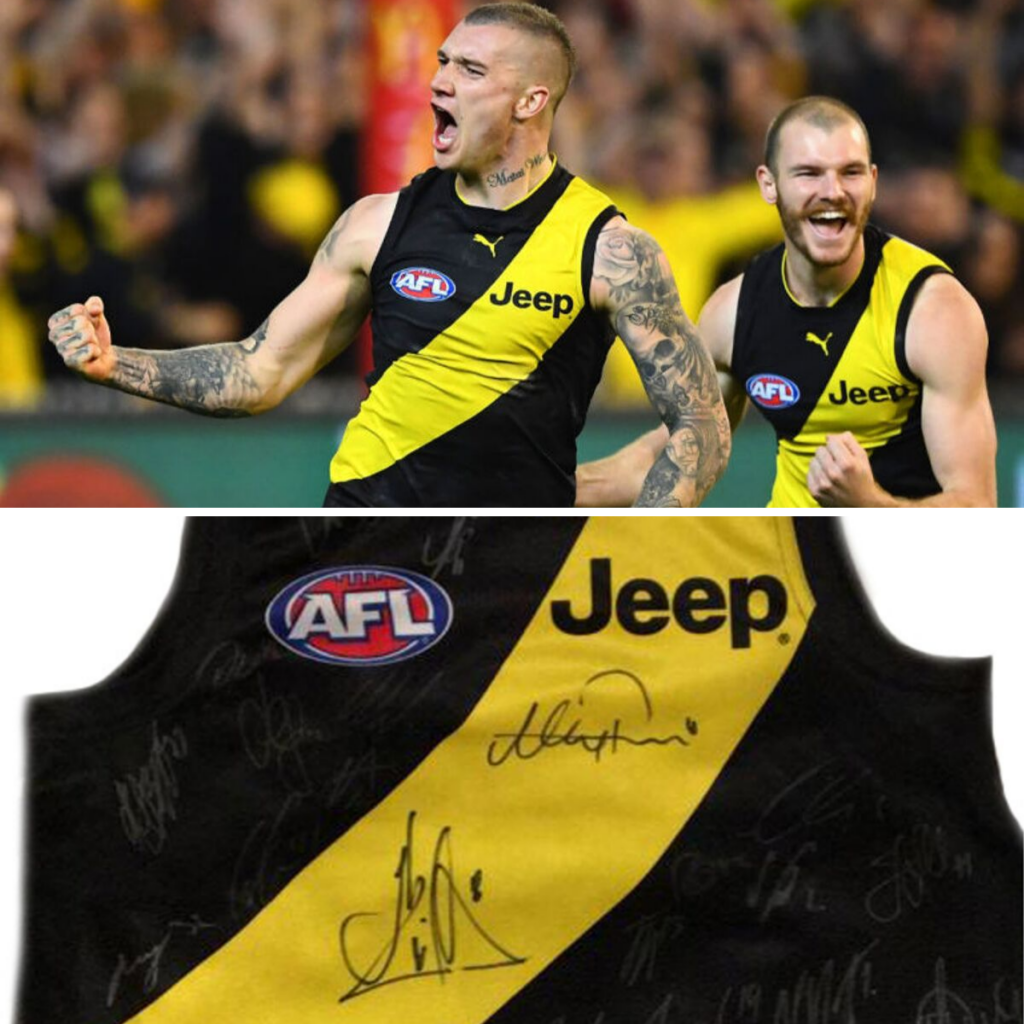 PREMIERSHIP CONTENDER – GWS GIANTS
The Giants have reached a Preliminary final and, with one of the most talented lists in the league, will hope to contest their first ever Grand Final. This 2019 playing jumper has been signed by the full team.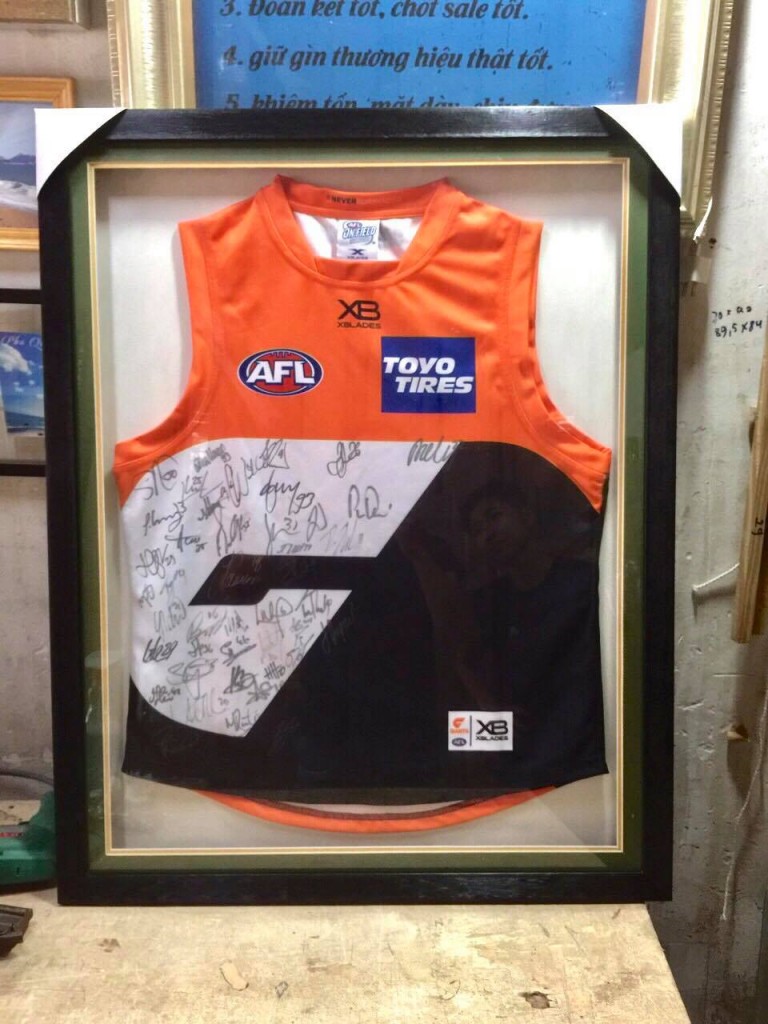 Thanks to Western Sydney University who donated this to the Swans on their yearly student trip to Vietnam earlier in the year.
BRISBANE LIONS
The Lions have had a massive 2019, jumping from 15th to 2nd on the ladder. Despite a disappointing September, the Lions young list have huge potential and this squad is poised to return Brisbane to it's early 2000's.
This signed playing jumper could be the perfect item to own to celebrate the Lions' return to success! Thanks to Rod Stone for securing this for us!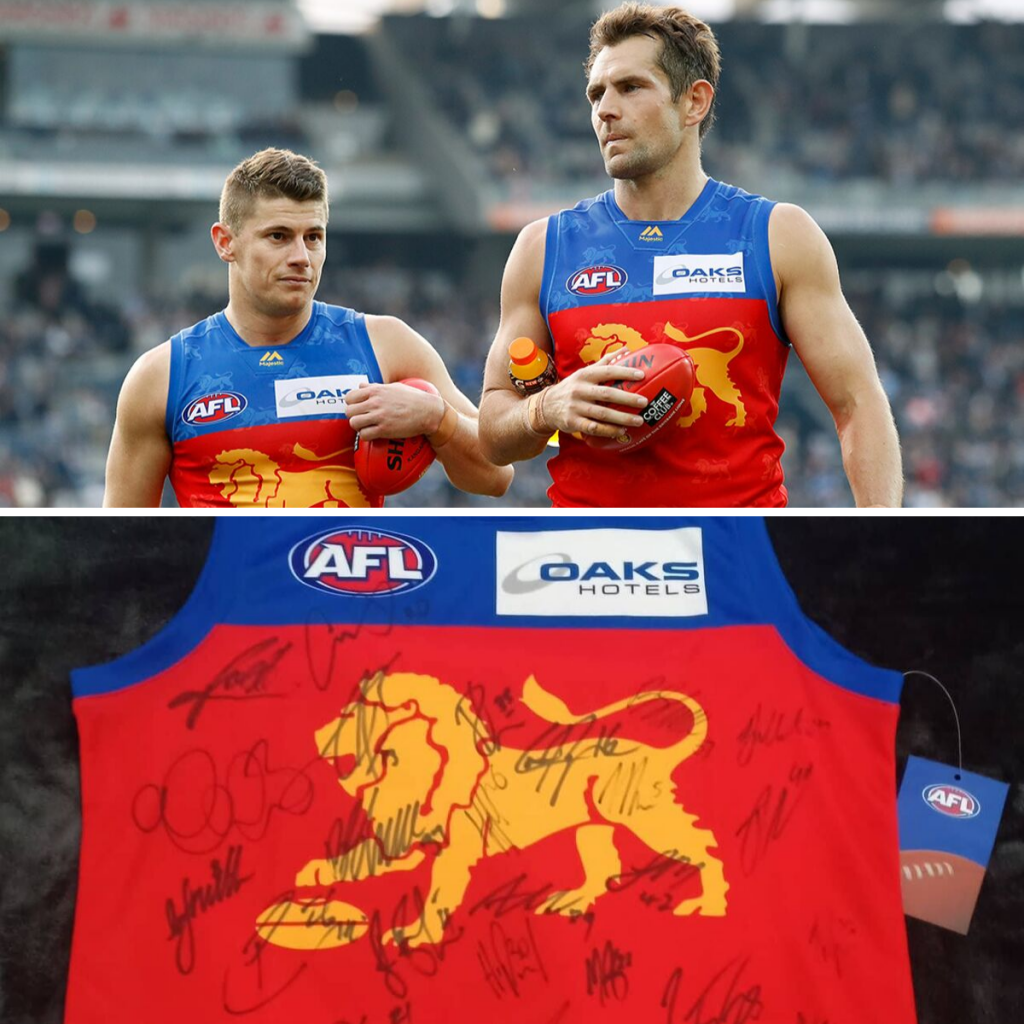 SPECIAL – MELBOURNE DEMONS & MARK OF THE CENTURY
Shaun Smith took "Mark of the Century" back in Round 22 1995 at the Gabba. He's has also been good enough to sign a retro jumper for the Vietnam Swans!
This is a 1995 era Melbourne playing jumper. It will be framed with a hand painting of the Mark of the Century. Last year's 'signed and painted' Carlton was a show stopper and this will be too for a lucky Demons fan.
Thanks to Kevin Wilkinson for chasing this up for us in Melbourne.
SPECIAL – DUKE UNIVERSITY / ZION WILLIAMSON
This one is a special addition: A team signed Duke basketball singlet and match-day program from the historic night they took on state rivals the North Carolina Tar Heels. Among those to have signed the singlet are 2019 top NBA draft picks Zion Williamson (pick 1), R.J. Barrett (pick 3) and Cam Reddish.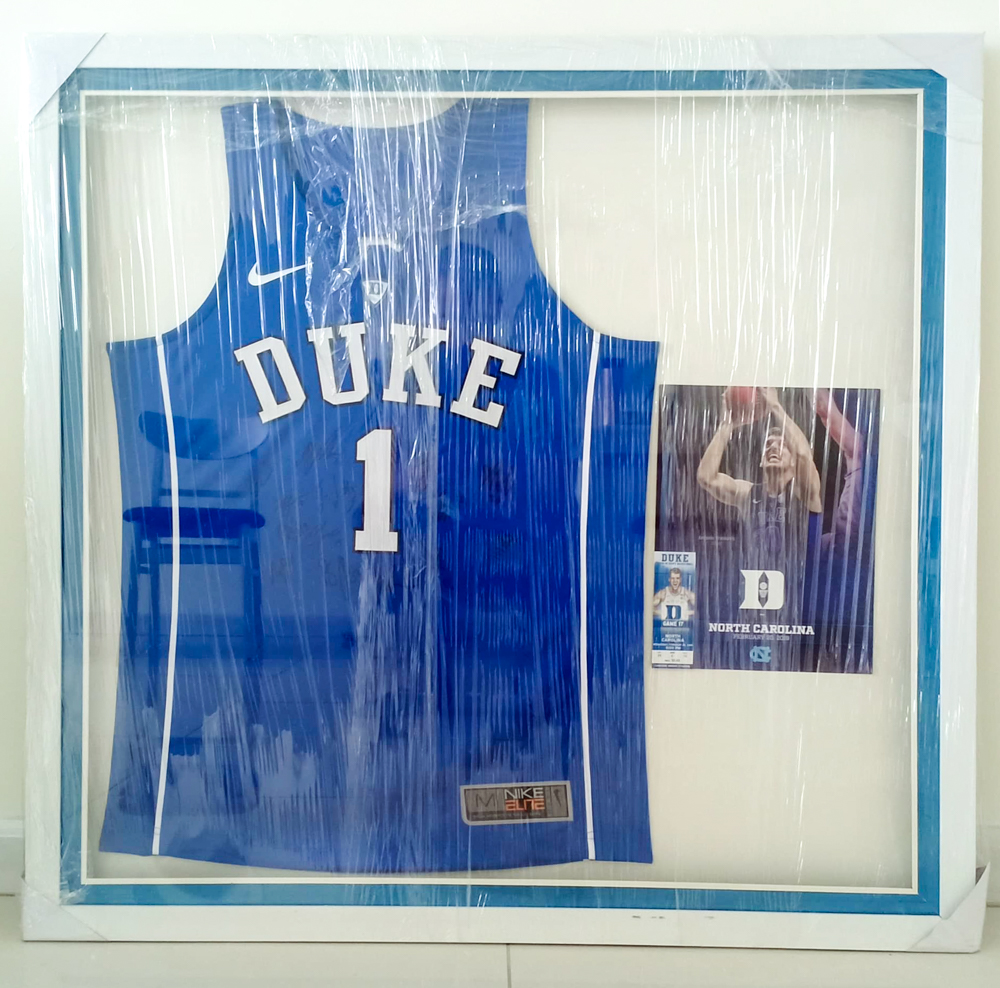 The game was attended by some serious heavy hitters including Barrack Obama and Swans Men's team Coach Rod White, who is the proud uncle of Duke's captain Jack White. This is certainly an incredible piece of memorabilia and we'd like to thank Rod White for donating it!
TICKETS TO THE SAIGON EVENT
With an event capacity of over 200 people, this will be the best AFL Grand Final event the city has ever seen. Whether it's your first or 100th AFL Grand Final this is an event not to be missed!
Tickets are available now from:
The National President of the Swans (nationalpres@thevietnamswans.com)
Any Swans Player 
Venues in Saigon
Online via Ticketbox (general admission only).
See you there!