Plenty of firsts coming up this Saturday the 18th of August.
In brief: Auskick from 11am, warm up for AFL X from 12, games from 12:30pm. 3 domestic teams (with some South Melbourne Districts Auskick ring ins) and the Cambodian Cobras playing round robin then a Grand Final.
South Melbourne Districts Auskick are not on their first tour, with a great background of Vietnam tours this year promises to be the best. Not just a clinic from 11am but BBQ, drinks, Slip n Slide, AFL X tournament and more!
Check out the draw and rules for the day. The Cambodian Cobras are the Khmer only team playing in their FIRST ever tournament: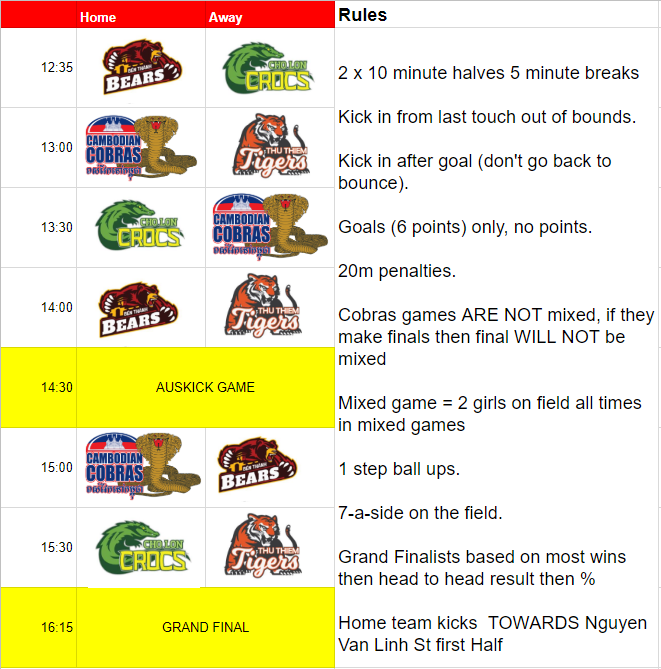 The Squads, plenty of male and female talent will be on show throughout all games: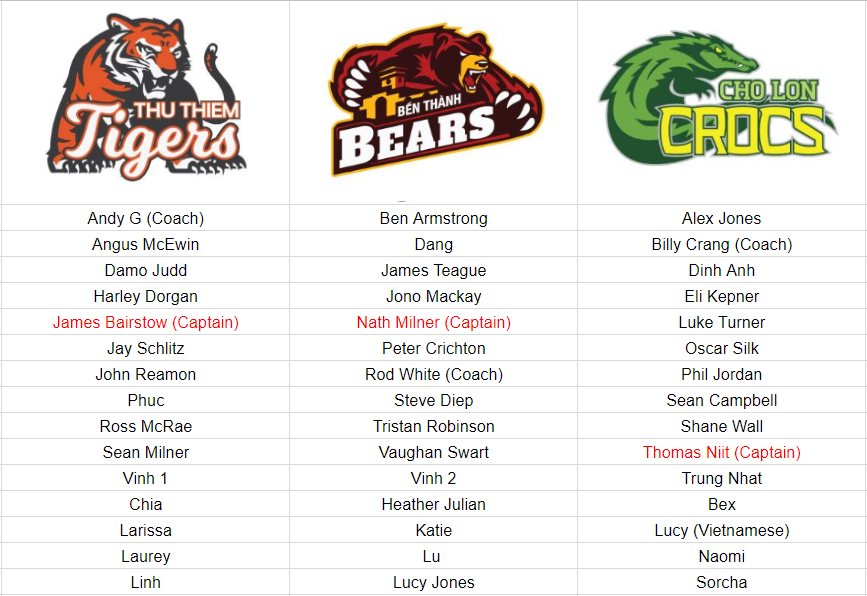 The Uniforms designed by Ross McRae will look outstanding.
Friday night we will be watching the Tigers and Bombers at VBH's rooftop bar. The Cambodian Cobra's are staying at VBH as it's the best hostel in town so come down and make the boys feel welcome on this momentus tour!
Bring it on!!!