A promotial girl for local draught beer Halida gets beer from a fountain during a local beer fair held for the first time in Hanoi, 10 August 2007. Some 30 beer producers based in Vietnam are taking part to the three-day fair. Vietnam is among Asia's fast growing beer markets with its breweries expected to produce some 1.500 million litters of beer in 2010. AFP PHOTO/HOANG DINH Nam (Photo credit should read HOANG DINH NAM/AFP via Getty Images)The Vietnam Swans are very privileged to have a fantastic group of sponsors for 2021.
HALIDA BEER
The Vietnam Swans and Halida beer partnership is one which we are sure will benefit both parties well. Halida Export All Malt, a classic European pilsner, is now the club beer of choice, and with many a thirsty participant after trainings, we are sure that the Export will be very welcome, particularly in the heat of Hanoi and Ho Chi Minh.
Whilst we are delighted to welcome Halida on board, we do recommend that all members of the club drink responsibly.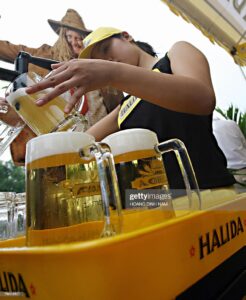 THE REPUBLIC
The Republic Hanoi is once again the home of the Hanoi based Vietnam Swans. The original sports bar in Hanoi is the perfect location for the team to get along and watch the footy, or just get together for a meal. As a family club, this partnership makes perfect sense as the club continues to grow and become more family friendly. 
If you are looking for a great food or drinks, look no further. Tell them the Swans sent you!!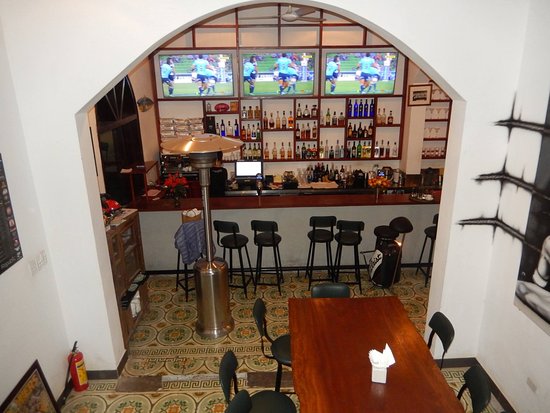 AL FRESCOS GROUP
Al Fresco's Group have been a sponsor of the Vietnam Swans since we were founded way back in 2007. Prior to the club becoming national, they were a staunch supporter of both the Hanoi Swans and Saigon Saints.
They have a range of restaurants within their group, including Al Frescos, Jaspas, Pepperoni's, Papa Joe's Coffee and, Hot N' Tasty. Each of the venues offer friendly service, casual dining, high quality food and great value.
Jaspas in Thao Dien is the venue for the clubs marquee AFL grand final party. We highly recommend the Al Fresco's Group to take care of any of your social gatherings.
If you're a member of the Vietnam Swans, make sure you've got your Al Frescos member card!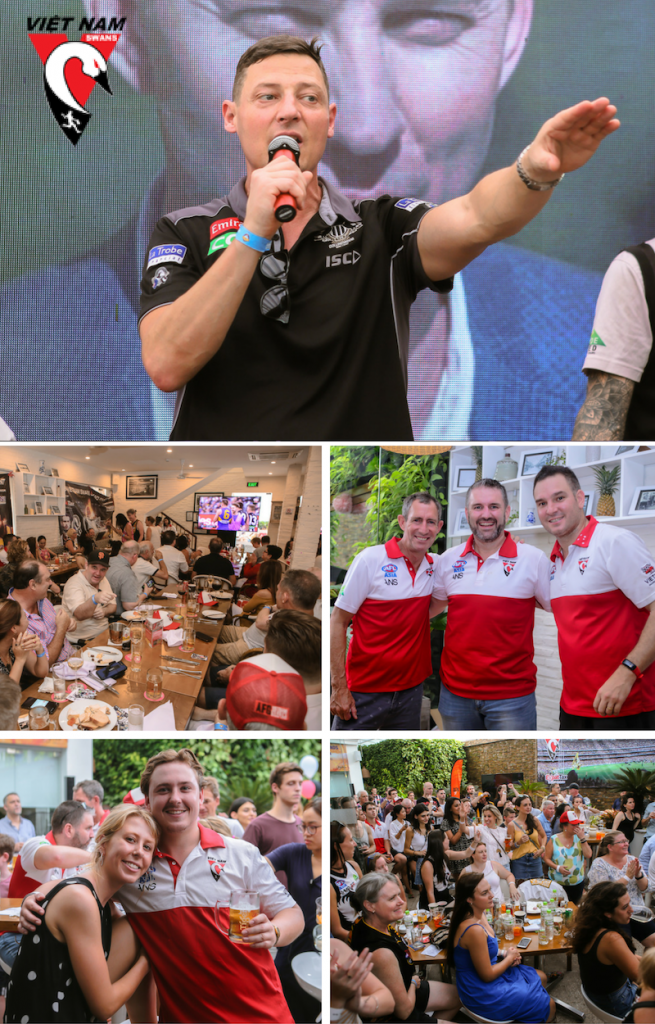 PLAYMAKERS
Playmakers is a breath of fresh air in Saigon, great value for everyone, friendly service and the best footy watching setup in town! No more trying to watch games in the the corner of smokey bars or without commentary!!! Teaguey and the team have got behind the Swans in 2021 and the Swans are loving having a bonafide home bar in the South for the first time in many years! Whether it's watching the footy or just dropping in for a meal or drink you can't go wrong!
HMS HOSPITALITY – BURGER KING
HMS Hospitality group manage and maintain a variety of chains throughout the Asian region, including Burger King. Burger King is a staple for the Swans when transiting on their many football tours throughout the region.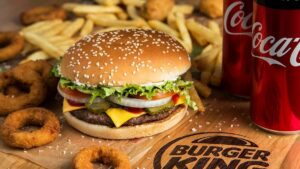 TAL APPAREL
TAL Apparel provide some of the latest tech and highest quality in apparel manufacturing in the world. Check their website out to find out more – http://www.talapparel.com/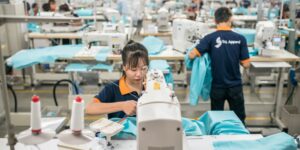 WILDSIDE CUSTOMS
A new player in the more out there custom apparel designware range, Wildside has this year come on board to support the club by providing us with the caps for use in 2021. After a long relationship with their parent company Dynamic Sport, we are excited to be able to help Wildside expose their range of products.
OTHER VALUED SPONSORS AND SUPPORTERS