The Vietnam Swans are very privileged to have a fantastic group of sponsors, almost all of whom have been with the Club for many seasons.
Vietnam Backpacker Hostels
Vietnam Backpackers Hostels have locations in Hanoi, Ha Long Bay, Mai Chau, Hue, Hoi An, Ninh Van Bay (near Nha Trang), Mui Ne and Saigon. They've got you absolutely covered from convenient downtown locations to island getways, to rural retreats.
Sure, Vietnam Backpackers Hostels have a series of great venues all over Vietnam, but they are so much more than a bed! Free shuttles, intro packages, combined tours to cover all of Vietnam, and even free visa invitation letters. They're a well-thought out solution for budget conscious travellers to Vietnam.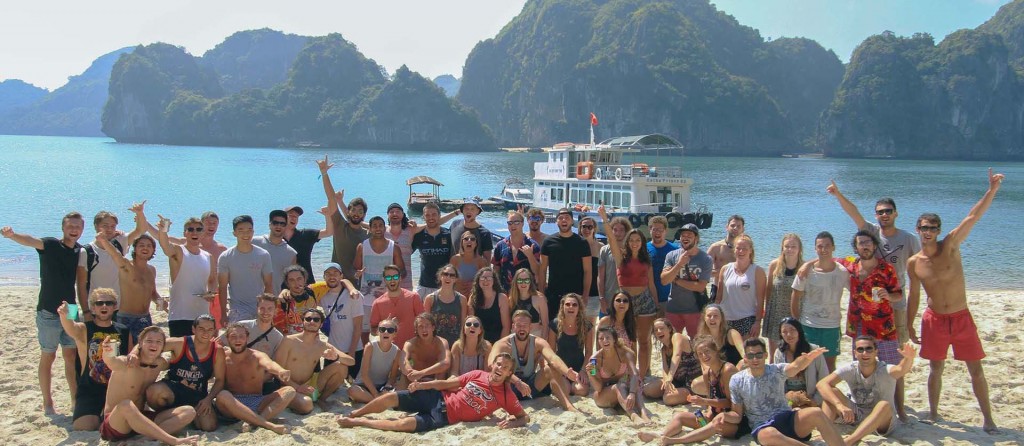 Wide Eyed Tours
Wide Eyed Tours are specialists in South East Asian travel and simply deliver the best tailor-made tours to Vietnam. Whether you're looking for custom itineraries in the north or the south of Vietnam, or perhaps further afield in Laos, Myanmar, Cambodia or Thailand, Wide Eyed Tours has something for you. Our Club members have used Wide Eyed Tours and they've always delivered a quality service!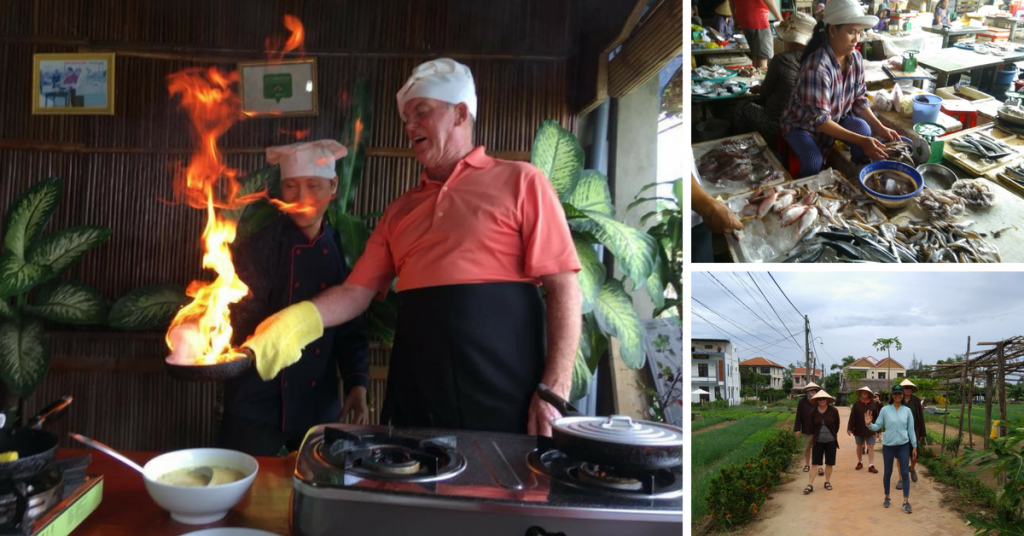 Wide Eyed Tours are also experts in itineraries for school groups. Leverage their expertise for exceptional learning experiences for students in Asia. Speak to Eileen and tell her that we sent you!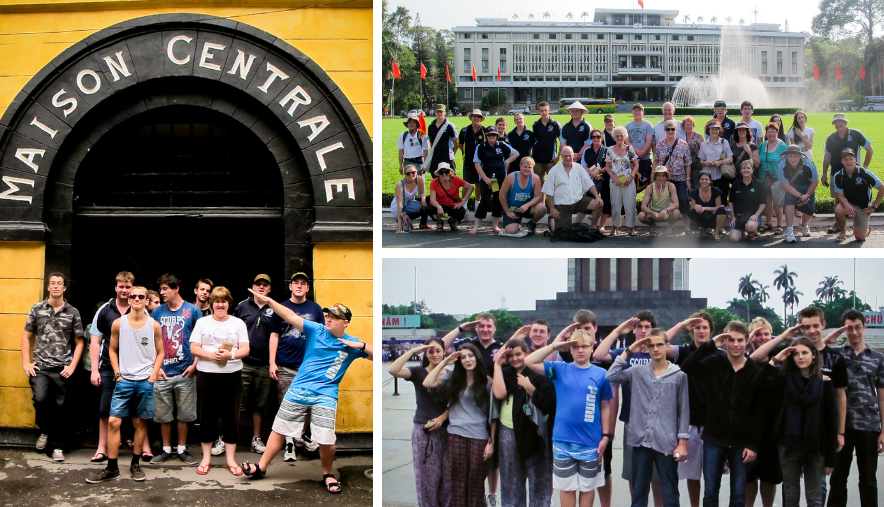 Al Frescos Group
Al Fresco's Group are a leading restaurant group in Vietnam, including Al Frescos, Jaspas, Pepperoni's, Papa Joe's Coffee, Hot N' Tasty and Dtwo Sportspub. Each of the venues offer friendly service, casual dining, high quality food and great value.
We hold our AFL Grand Final parties at venues by Al Fresco's Group. In 2018, we even bought over Merrick Watts for a comedy show at Jaspas in Thao Dien! The Al Fresco's team are always exceptional in hosting our events and serving our members.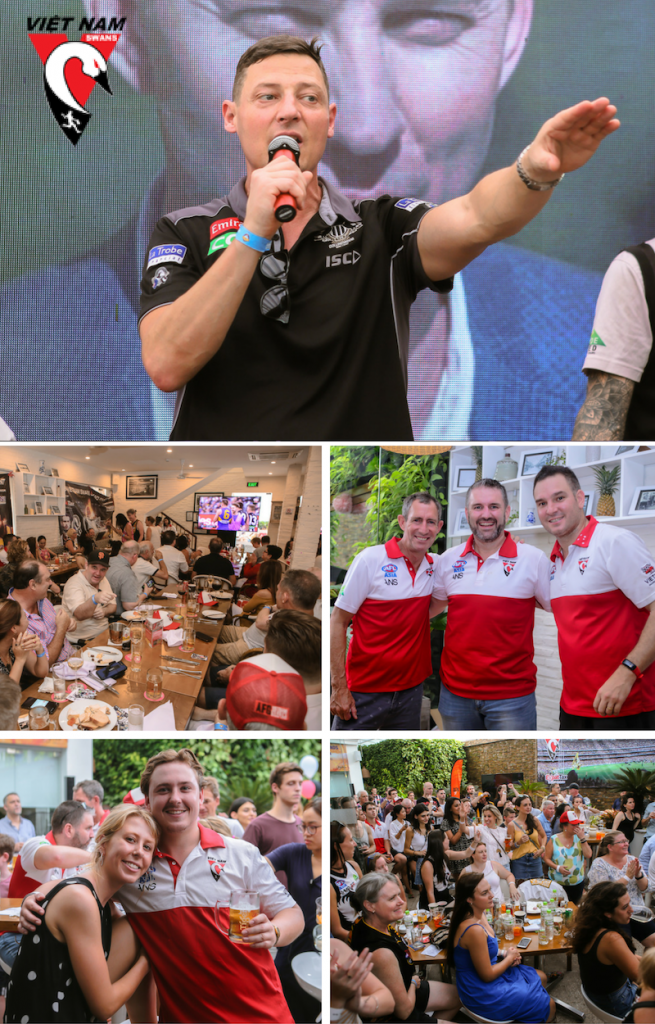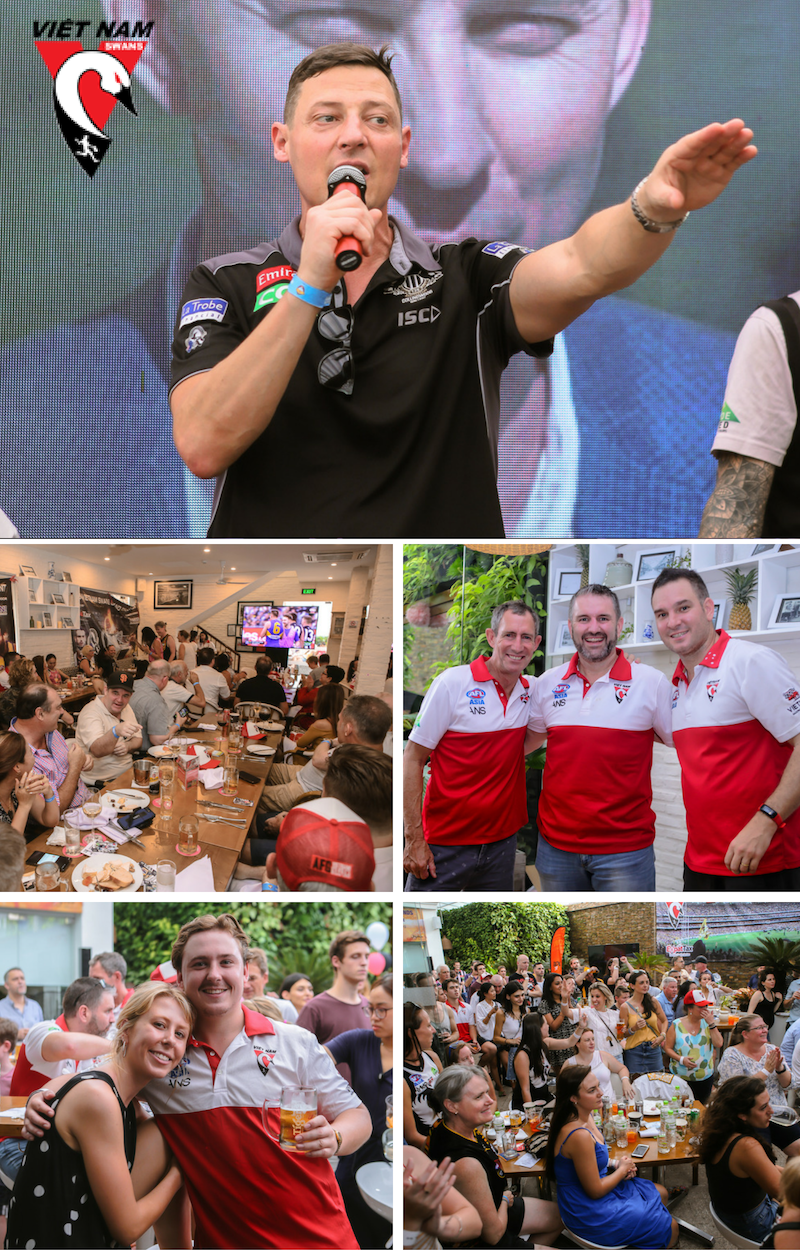 If you're a member of the Vietnam Swans, make sure you've got your Al Frescos member card!
Beachside Boutique Resort
An Bang Beachside Boutique Resort is the place to stay if you're looking to visit Hoi An. Don't forget to check out Salt Pub for the very best in beachside dining. We love this part of Vietnam and have recently added the Beachside Cup to our schedule. This year, we'll play against Hong Kong (and maybe other clubs) in September!
Book directly with the hotel here or check them out on Agoda.
Places2Go Travel
Tim at Places2Go Travel has a passion for travel. With worldwide coverage, Tim can put you on the right track for your trip to Europe, North America, Asia and beyond.
Expat Tax Services
Expat Tax Services are an Australian Chartered Accounting firm based in Ho Chi Minh City that specialise in providing tax advice and tax preparation services for Aussie expats located all around the world.
Expat Tax Services have been servicing Australian expats for over 11 years. With clients located in every timezone around the world, Shane and the team at Expat Tax Services understand the tax issues faced by expats firsthand, because they're not just expatriate tax specialists . . . they're expats themselves!
X Digital
X Digital create beautiful websites, designs & solutions, that captivate customers, create opportunities for clients and ignite sales by properly promoting businesses.
X Digital have supported the Vietnam Swans with assistance for web development and graphic design over many years. Our web presence, social media and game
ANS – Australian Nutrition & Sports
ANS Australia and ANS Hong Kong are Foundation Sponsors of AFL Asia. They make great nutritional products in Australia and have a wide distribution network into Asia. They've been great supporters of footy in Asia.
ANS' mission is to make a difference to people from all walks of life by providing healthy and innovative nutritional products. The team has been gathered to support and nurture the health and personal well-being of each and every one of their customers.
Other Valued Sponsors and Supporters
We also have a huge list of donors to our various events and causes.