The Vietnam Swans has a strong commitment to assisting and contributing to the communities where we live, work and play. Below are some of the organisations and events that we support in various ways in Vietnam.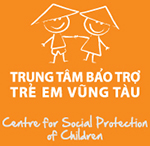 Vung Tau Orphanage – Trung Tâm Bảo Trợ Em Vũng Tàu (the Centre for Social Protection of Children)
Trung Tâm Bảo Trợ Em Vũng Tàu (the Centre for Social Protection of Children) operates from three locations in Bà Rịa-Vũng Tàu Province in Vietnam: Ward 2 and Thắng Nhất Ward in Vũng Tàu City, and in Long Hải town.
Their primary purpose is to provide residential facilities and care for children in need. Children enter the care of the centre for various reasons such as abandonment or surrender, illness and disability, poverty or family disruption.
You can help the Vung Tau Orphanage by donation, sponsoring a child, making in kind donations, volunteering or simply by spreading the word and raising awareness of this great initiative.
To find out more about the Vung Tau orphanage visit their website at http://www.vungtau-orphanage.com.
---
Drowning is one of the leading causes of death in children over the age of one in Vietnam. Vietnam Ministry of Health Statistics state that at least 10 children drown here every day. Many of these lives could be saved if the children knew how to swim.
Swim Vietnam is a charity based in Central Vietnam which provides free swimming and water safety lessons to children and trains local adults as swimming teachers.
The mission of Swim Vietnam is to reduce the incidence of drowning in Vietnam by providing swimming coaching to Vietnamese children. To teach them basic water safety techniques that could help save their lives and to promote general water safety issues in Vietnam. To give local people the required skills to teach swimming and water safety. The long term goal is to help the Vietnamese government provide access to swimming lessons for all primary school children in Vietnam.
To find out more about Swim Vietnam visit their website at http://www.swimvietnam.com.
---
Some of the other organisations and causes we have supported are:
Auskick in Hanoi and Saigon (also for the KOTO Kids)
Auscham's Australia Day Celebrations
LoretoFest
Annual ANZAC Friendship Match – Honouring lost lives; saving young lives. A tribute match that remembers all lives lost during times of war and then uses the occasion to promote Vietnam and to raise money for swimming initiatives and orphanages