The 2022 ANZAC Friendship Weekend Game schedule has been confirmed ready to take centre stage at the Lam Son Dog Track this Saturday from 9:30am (players be there 8:30 to get your kit and warm up!).
The games will feature 2 VFL League Matches, Exhibition games of male and female Gaelic Football and dedicated AFLW and AFL Men's matches.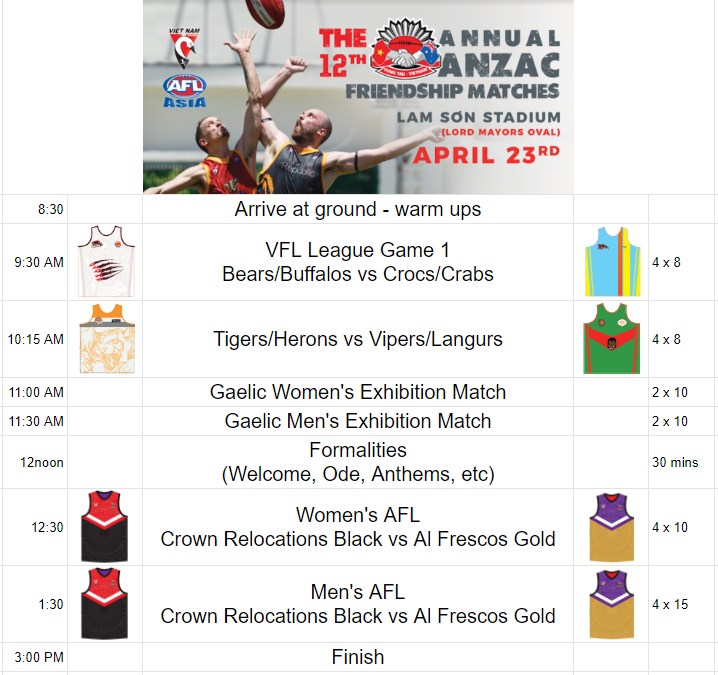 2022 Strips Launched
One of the highlights of the weekend will be the launches of the new 2022 VFL kits including reversible clash strips between Southern and Northern sister sides (light Saigon, stronger colours Hanoi) and the 2022 Vietnam Swans training singlets in tradional Black, Red & White and Gold, Purple & White.
Bears & Buffalos Strips
Crocs and Crabs Strips
Tigers and Herons Strips
Vipers and Langurs Strips
2022 Vietnam Swans Training Singlets
Thanks to Wildside Custom for our merchandise supply in 2022 and X Digital for their design support.