2022 was the year that saw us return to the field in earnest. Playing domestically, on ANZAC Day and in 2 home games vs Singapore and Cambodia before the Asian Champs. With things getting back up and running so successfully it's great to reward the players who best drove our success. The 2022 Award winners summed up the attitudes that help make the Swans such a fantastic footy club. Congratulations to all the winners!!
Men's 2022 Award Winners
Best & Fairest – Rusty Clarke
Rusty's contribution in 2022 has been MASSIVE. He remained the spearhead of our midfield in every international game played but was also single handedly responsible for Vietkick returning in Saigon and being an incredible success. It's so great to see the guys at the pointy end of our playing group also being key parts of our club off the field!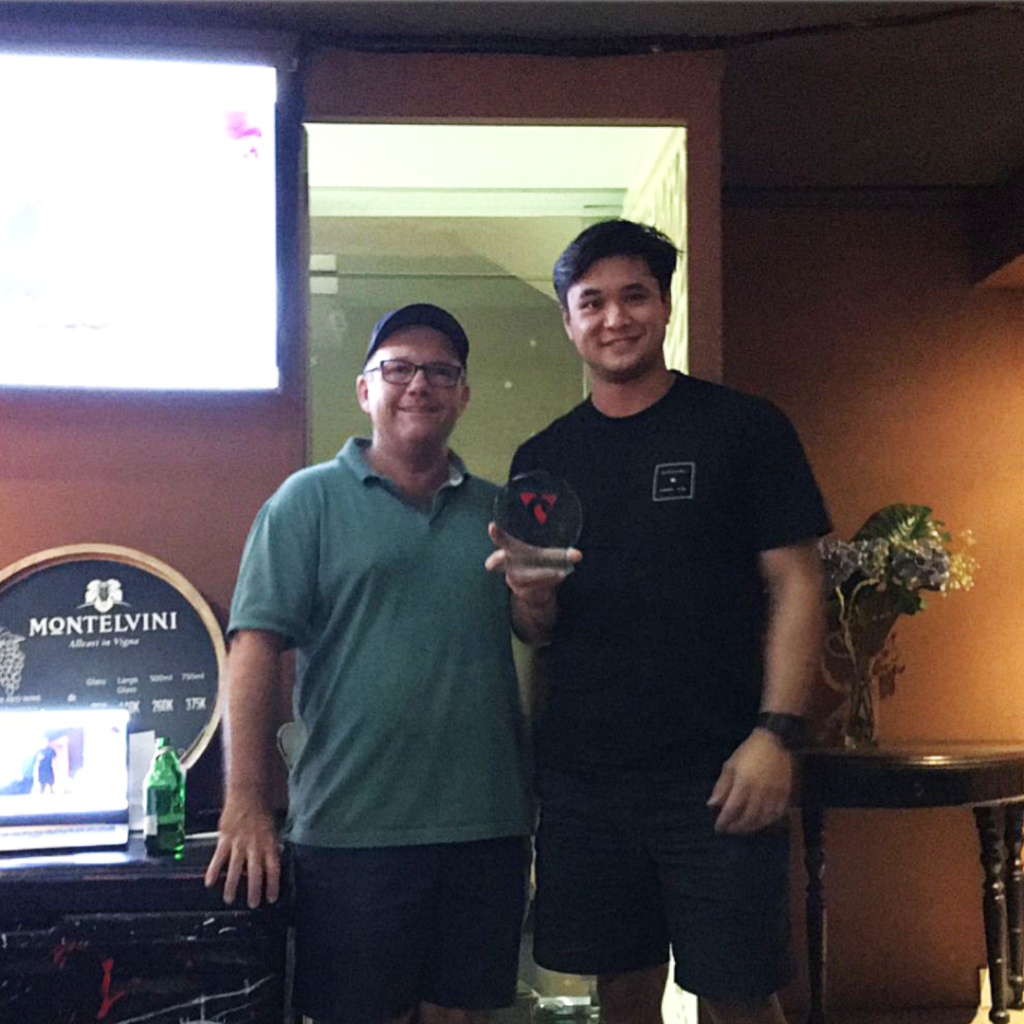 2nd Best & Fairest – Jono Mackay
2022 was the year that Jono Mackay went from Swans player to leader. Both on and off field, both in action and in supporting the direction set by our coaches. This all lead to Jono being not just one of our All Asian Players in Div 1 but one of the very best players on the day. Rucking almost entirely alone against Asia's best and coming out in front. The awards are justly deserved for the fantastic efforts and growth throughout 2022.
3rd Best & Fairest – Ryan Tishler
Very unlucky not to be higher up in the medals this year, 3rd place in the club B&F goes to one of the men that worked tirelessly in our engine room all season. This guy's hunger for the footy, tackling ability, skill level and relentless attack at the contest is right up there with the best players in Asian footy. He can deliver to our forwards and kick a goal too, but something that really stood out was his selflessness and willingness to do the team things all season, which in turn helped our other boys shine. Another guy that that we just love having around the club, an integral part of our team and someone that has earned the utmost respect from both teammates and opposition alike. Congratulations on a fantastic season.
Rick Trewavas Players Player – Tied – Jono Mackay & Rusty Clarke
This is perhaps the most prestigious award a male Swan's player can win. It's the only peer voted award and represents the player that team mates most want to play their footy beside. This year 2 blokes tied for the award and impressively were also our top 2 Best and Fairest players. A great sign of things to come given our best players are also the guys each and every one of our players most loves having around.
Credit also to Ryan Tishler, Jake Norris, Bill Crang and Nathan Milner who also featured prominently in the voting.
Coaches Award – Pete McElhone
Pete could've also very easily won our 2022 Most Improved award after a fantastic year from start to finish, however I feel like this award is even more suitable. He embodies everything a coach looks for in a developing player. Attendance, attention, he asks questions, and has the willingness and desire to improve his craft at every training session and during every game. He's also a good laugh and a great guy to have around our footy club. From watching him literally picking up on things one-by-one as he played the Tri-Series games in Cambodia, to becoming one of our more dangerous goal sneaks in both the SAFL and international games, it's been a pleasure to see his footy evolve throughout the season. I honestly don't think he missed a training session all year, rain hail or shine. We appreciate guys like this, they are the glue of our playing group. 2023 is going to be a big year for Pete Mac, we look forward to watching you push your way into the Div 1 side for our next crack at Asian Champs glory in 2023.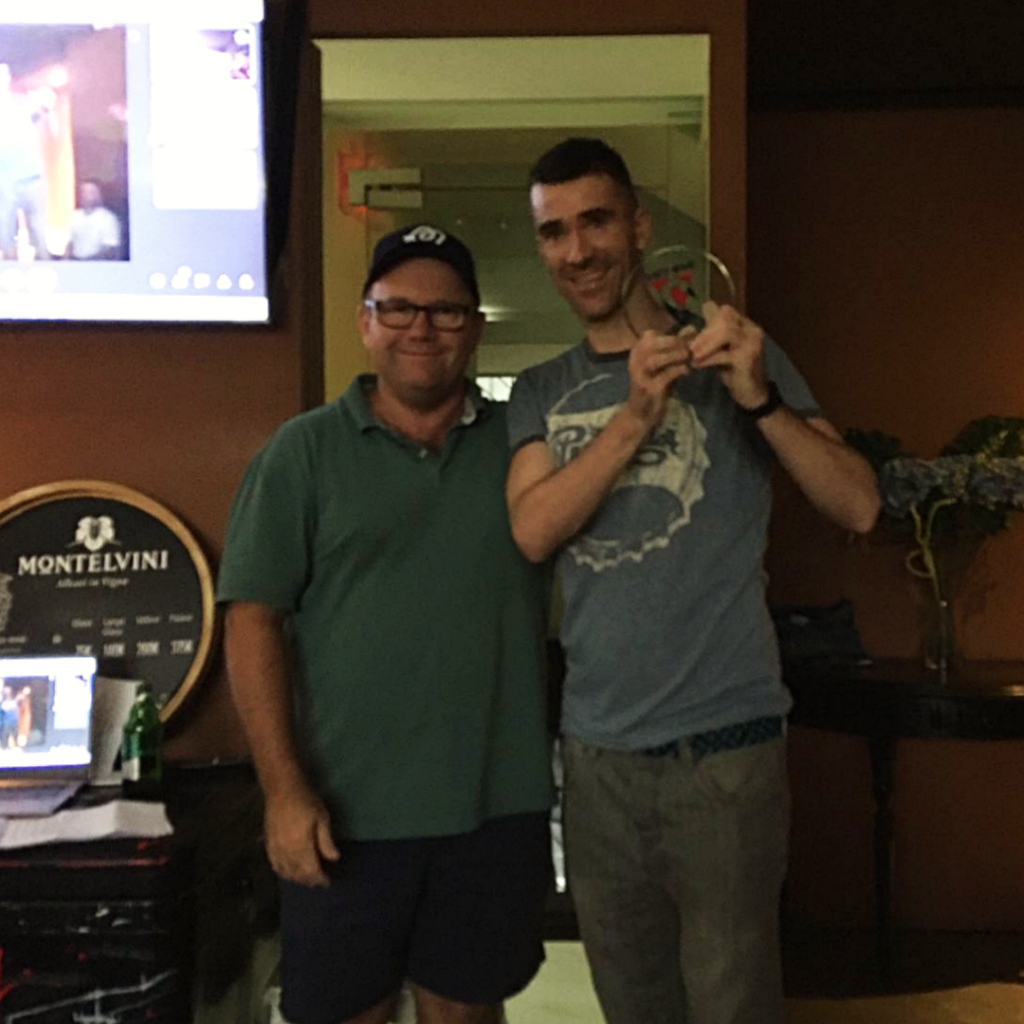 Most Improved – Jordy Johnson
Word got around that there was a lad up in Hanoi that was showing some real promise on the training track. He had some height to him, he moved well and had a tank, but hadn't basically played any footy before except for a few training sessions early in the year after restrictions had relaxed and we were all able to train as a group again. Jordy burst onto the scene in Cambodia in the tri-series against the Eagles and Tigers. Word from Hanoi's heirachy is that we should put this guy on a half-back flank with some simple instructions and let him do his thing. That's exactly what we did, and he excelled from the first bounce of Game 1. Jordy didn't lose a contest all day, he mopped up his own spoils and other contested footy, and delighted the crowd with multiple efforts at each contest followed by a few signature runs up the flank and wing. Jordy backed up his performace with a great display against top opposition at the 2022 Asian Championships. A well deserved winner of the 2022 Vietnam Swans Most Improved award, we're looking forward to seeing more improvement with some consistent footy in 2023, and Jordy being a lock in our back 6 for years to come.
Best Local Player – Vinh Le
It really gives us a lot of pleasure handing out the Best Local Player to this guy for season 2022. He is a much loved member of the Vietnam Swans and has been for a number of years. Vinh really came into his own during the second half of the season, with his voice and intensity at the footy really shining towards the end of the year, both during games and at training. His Asian Champs performance, on a difficult day for the Division 3 boys was an inspiring one. A number of times, when a game may have seemed out of reach, he was still throwing himself at contests and opposition players, working hard to win contested footy, and played a number of positions throughout the day with no questions asked. He showed the absolute determination that I think we all know he has in him, but needed a bit of a push and encouragement to start executing on game day. Congratulations Vinhhy Diesel, we love ya and we're looking forward to seeing that intensity and attack on the football again in 2023.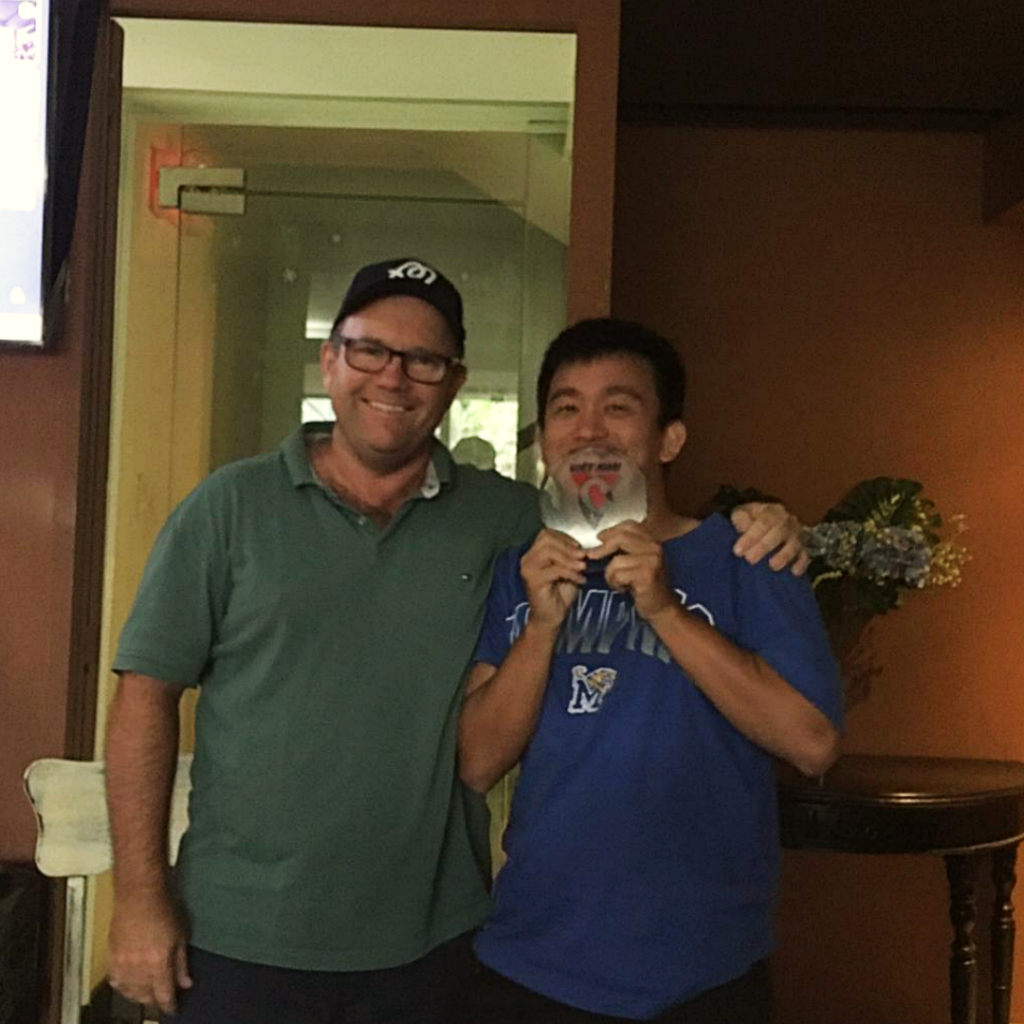 Women's 2022 Award Winners
Best & Fairest – Clare O'Gorman
After making the trip South Clare has both starred on field and helped strengthen the Swans/Gaels bond. Her presence and ability were both sorely needed down South so the move has been a great one for the Swans!
Her combination of Gaelic skills and athleticism fit AFL like a glove. Whether at stoppage or escaping the contest with the footy and breaking lines in both our international games and  throughout the Asian Champs Clare's impact on the season was a class above. Congratulations on a sensational season Clare!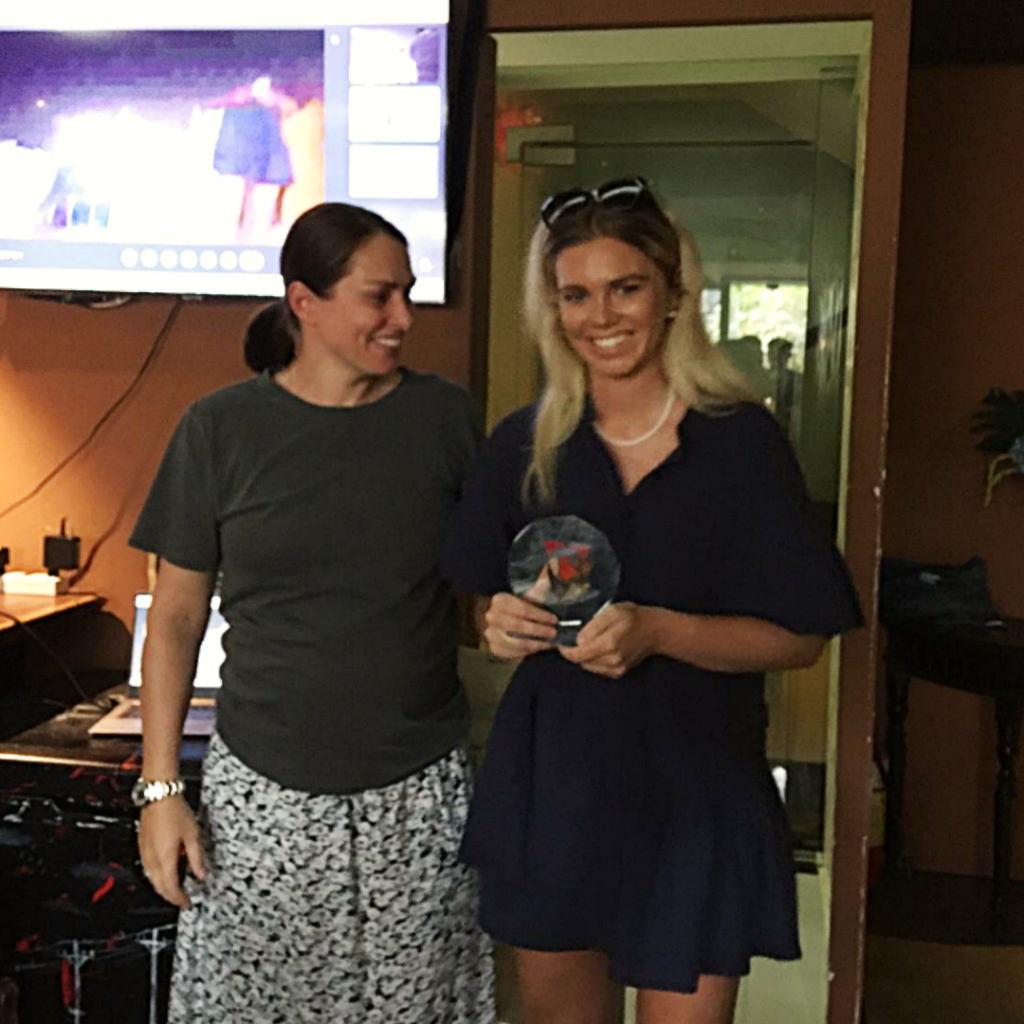 2nd Best & Fairest – Ela Walsh
2022 saw Ela Walsh get some buy into the sport of AFL. In both mixed SAFL and International games we saw aggression, skill and physical capabilities rarely seen in AFLW. We'll all be watching to see how these attributes go if and when she chooses to apply them to the sport back home in Australia.
3rd Best & Fairest – Naomi Reidy
Long time captain, 2022 saw Naomi recognized as a Swans Life Member and leave the country to Australia. Thankfully she returned for the Asian Champs and will hopefully continue to be a key part of our club for years to come.
Players Player – Eva Dunlavy
Like in the men's squad the women's Player's Player is the only peer chosen award. Eva has proven to be a worthy recipient in 2022.
She has displayed a selfless attitude in how she approached her football with Lady Swans in 2022. This dedication and contribution to all areas of the club's operations has been appreciated by all who had the privilege of playing with or being involved with her this year.
Coaches Award – Katie Walsh
Katie is the mother of our women's team in some cases literally and in others through her incredible care, support and passion. The Coaches Award rewards the great energy and personality Katie has injected into our club for years.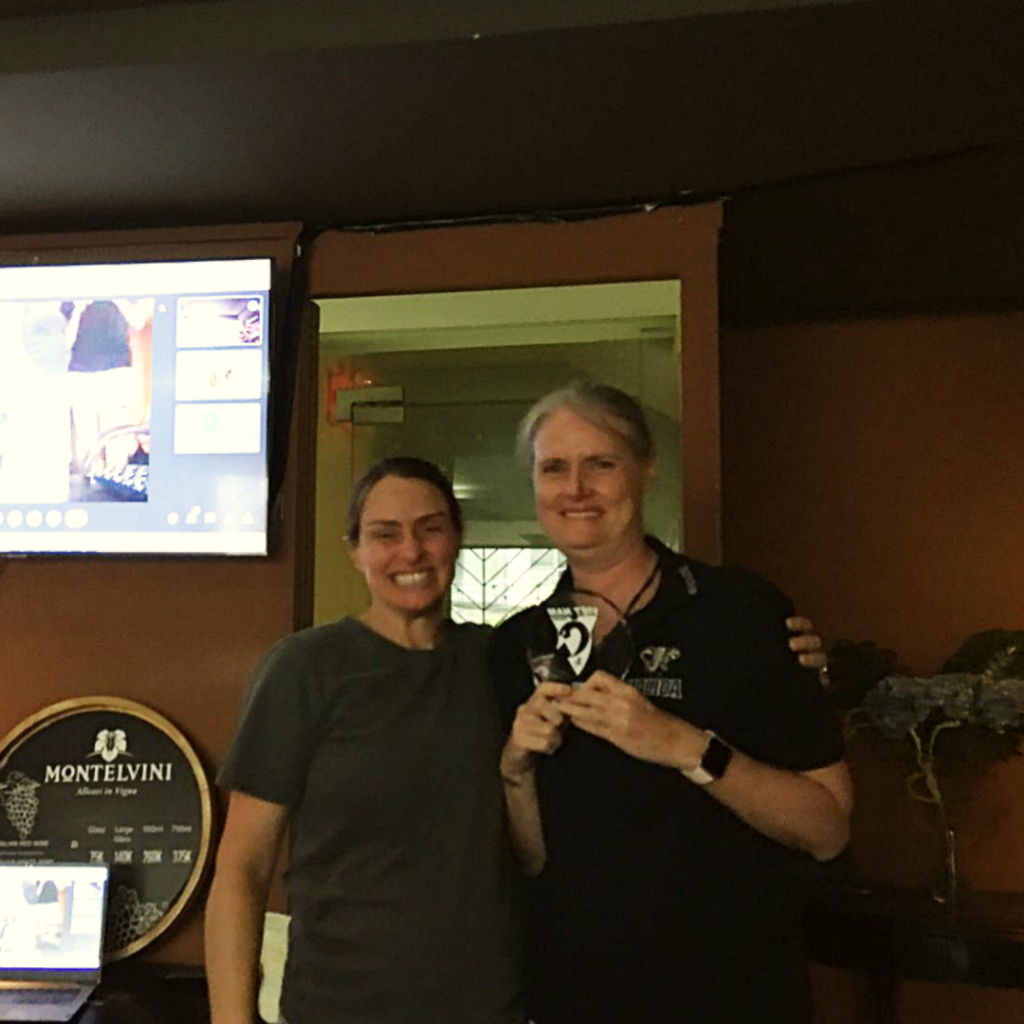 Most Improved – Hannah Walsh
Not to be outdone Hannah completed the Walsh family trifecta taking out our Most Improved award. This award rewards her increased effort and buy into the sport. The sky is the limit for 2023 and beyond!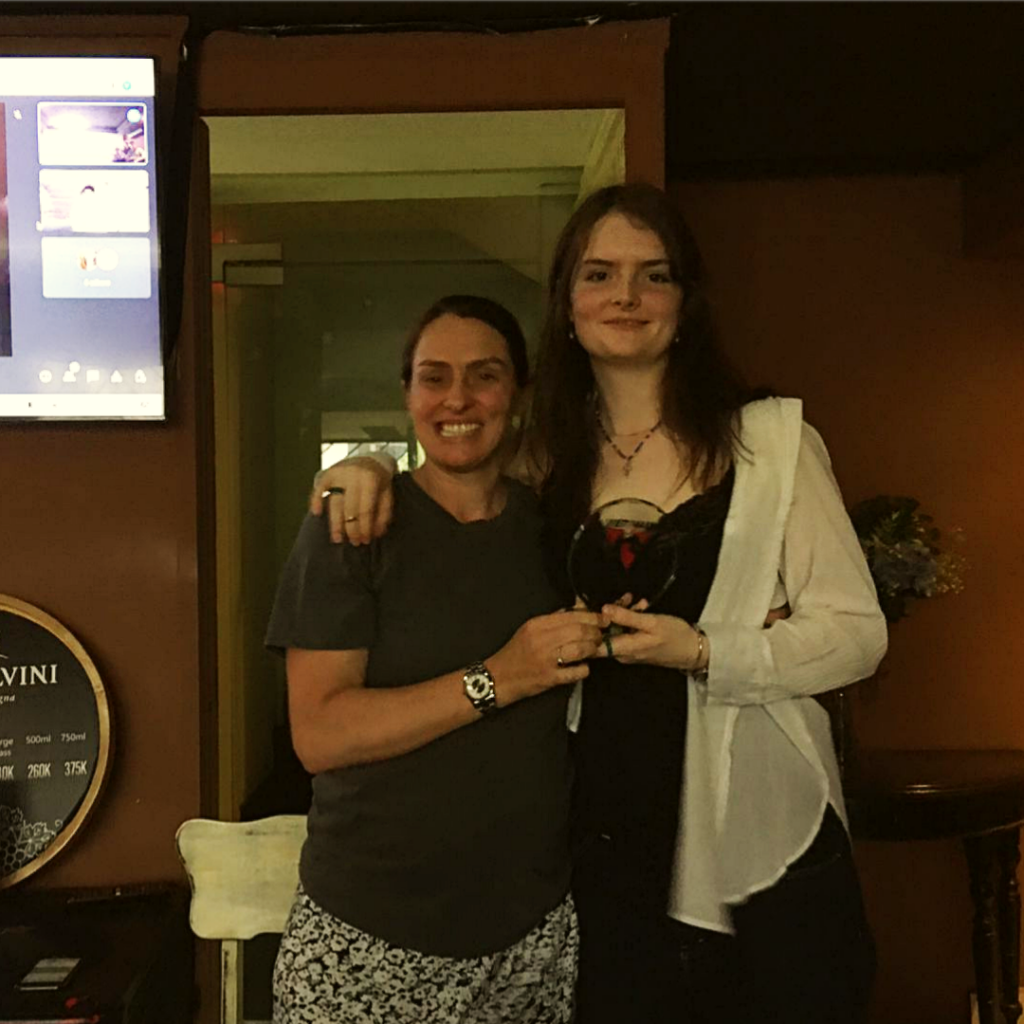 Best Local Player (National) – Diep Nguyen
Diep really stepped up this year in her role both on and off the field and became an inspiration for so many of the Vietnamese ladies in the club. She was a key driver in the growth of local players in Hanoi, whilst also coordinating the Northern logistic requirements in 2022.
Diep took this approach to the National level, where she played a leading role to ensure Anzac Day in Vung Tau went off without a hitch. We look forward to seeing Diep continue to play a leading role for the club in 2023!
Best Local Player (South) – Tram Huyen Nguyen
The planets aligned one Friday night at Just Bar – the footy was on, and so was Rocket's recruiters hat. That night, Tram was introduced to both Aussie Rules football and the Vietnam Swans at the same time, and since then it's been a tale of regular attendance, day-to-day improvement and a surprising amount of fearlessness around the contest!
A very deserved winner of the South's Most Improved. We love the contested ball-winning and hard tackling attributes that Tram brings to the Ladies squad and look forward to watching her skills further improve in 2023.