Saigon, a quiet sun drenched morning at Thanh Long sports centre, "the colosseum" like venue playing host to the much anticipated return of the Indochina Cup after a 3 year hiatus. Reigning AFLW Asian Champions and men's ICC holders Vietnam welcomed Laos, Cambodia, Thailand and an invitational Malaysia team for what would prove to be a day of footie that would have everything. Vietnam did its part, providing glorious sunshine, sweltering temperatures and monsoon like rain all in one day while the teams provided some great footie, hotly contested games and an all round great day for all!
On the Ladies side the tournament format was round robin with the first placed team taking a bye while the 2nd and 3rd placed teams fought it out for the second place in the final. On the Men's side the format was slightly different with the 5 team structure, giving each team the chance to play 3 games at a minimum, top spot in the group stage going straight to the final and the remaining teams playing off to see who would join them and for ladder positioning.
The Swannies AFLW team continued their hot streak from champs by dominating the round robin before facing off against a resilient Cambodian women's team who put up a strong fight before eventually succumbing to the Swannies who took home their second hardware for the season! This caps a resurgent year for the Swannies ladies laying the foundation for bigger and better things to come!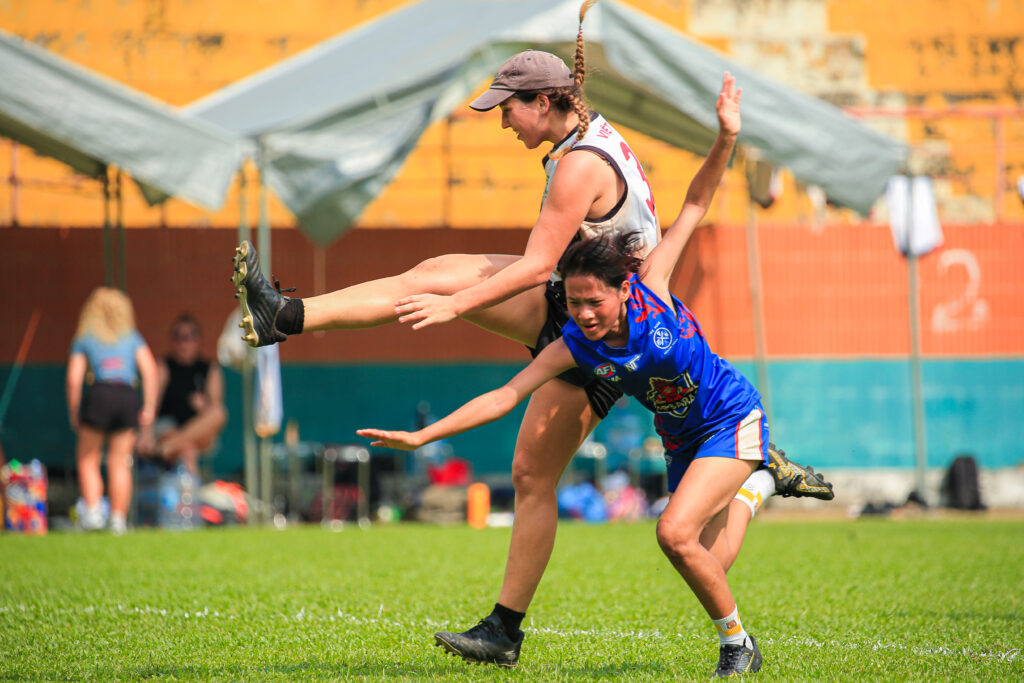 The aforementioned Cambodian Asparas were hard at it all day with their particular brand of blood and guts, harassing and harrying the opposition all day making sure that every possession, point and goal were earned!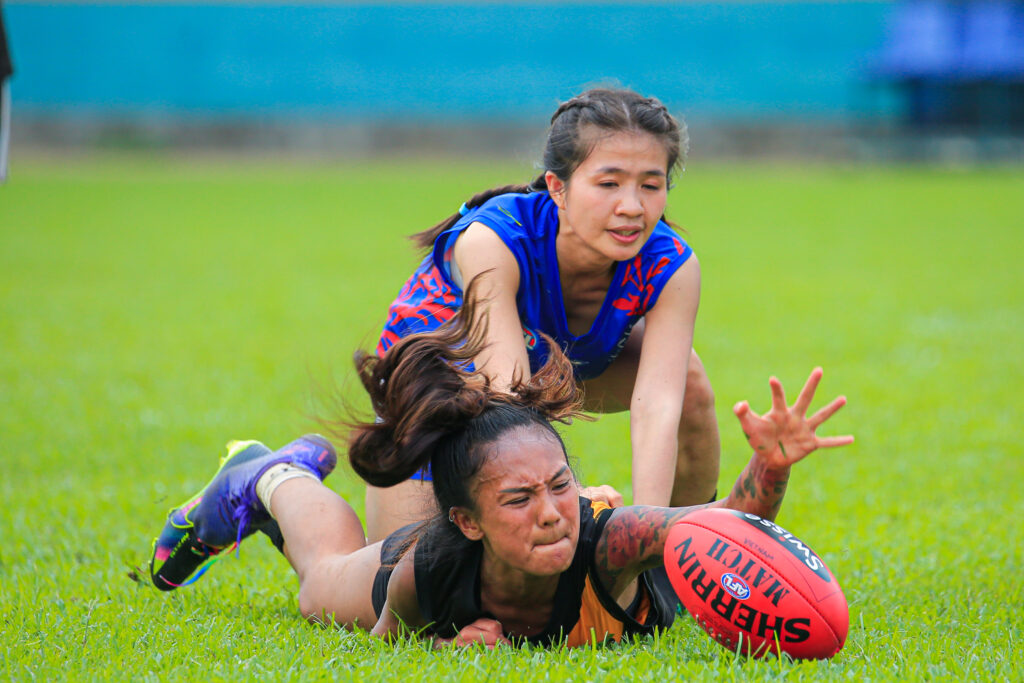 Last, but not least were the Thailand Tigers ladies coming in third, lower on numbers than their counterparts this did nothing to diminish their efforts as they toiled in the heat of the day giving run and chase but unfortunately not being able to make it count on the scoreboard.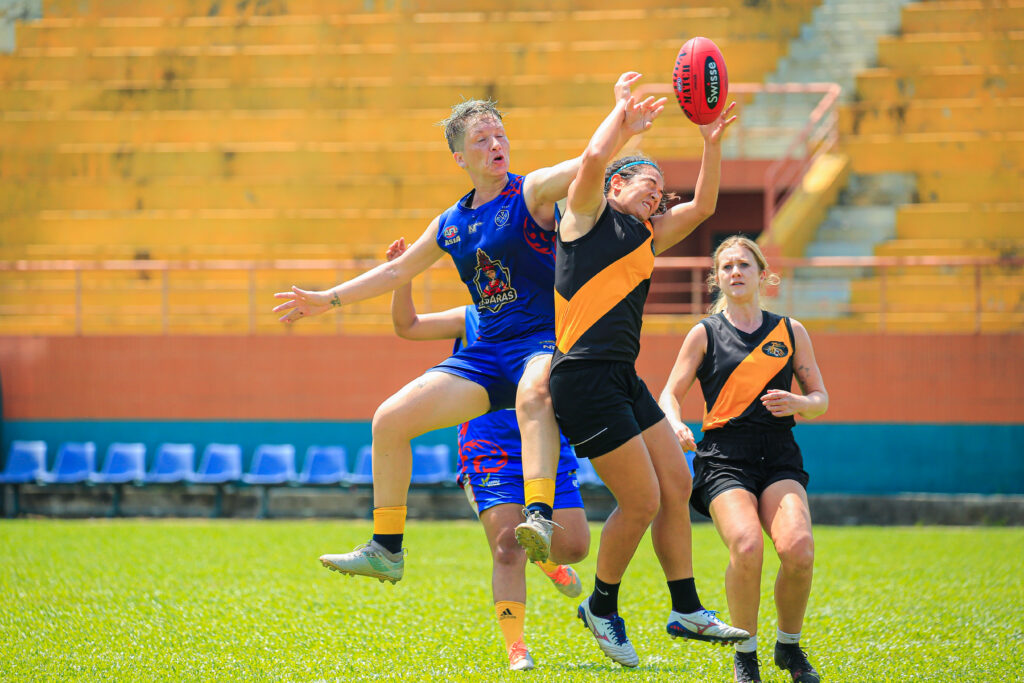 Coming on to the Men's side of the tournament the men's Swannies were buoyed by the return of stalwart players in the form of the Milner brothers as well as their full contingent of Irish recruits who did not disappoint. Despite conceding first in both their groups games the Swannies found their feet to run out dominant winners of the group stage on percentage with 294% to Cambodias's 163% and progress to the final where they met the Cambodian eagles, a team they'd faced twice already this year.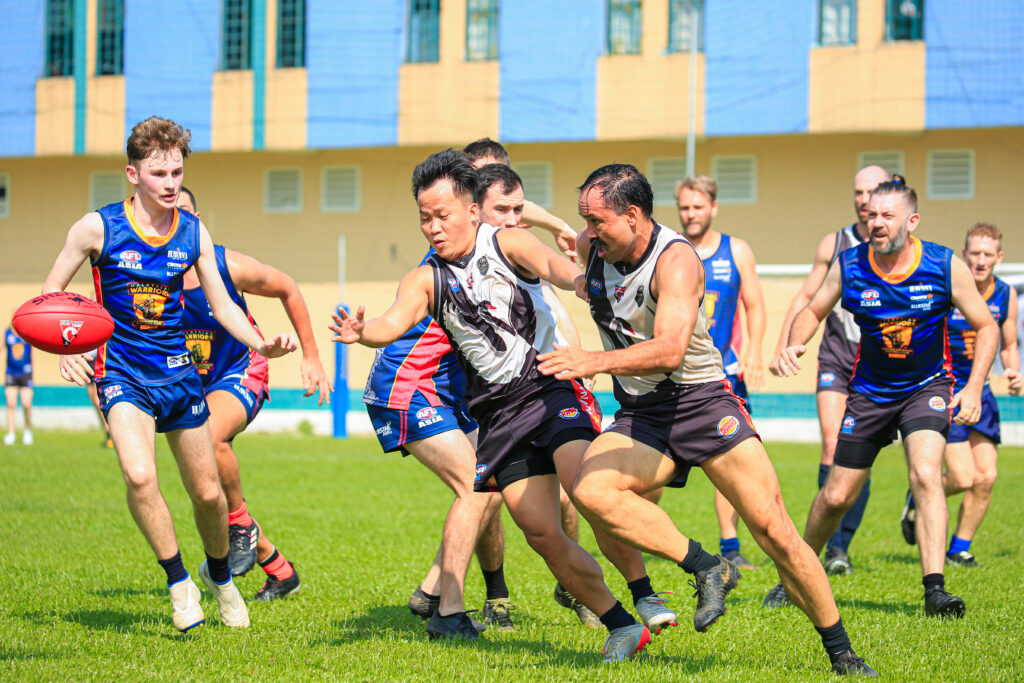 Conditions had deteriorated into a mud bath and this would prove to be a battle of wills with the Eagles getting a grip early but with Vietnam coming right back at them to eventually overpower and take home their 4th consecutive ICC.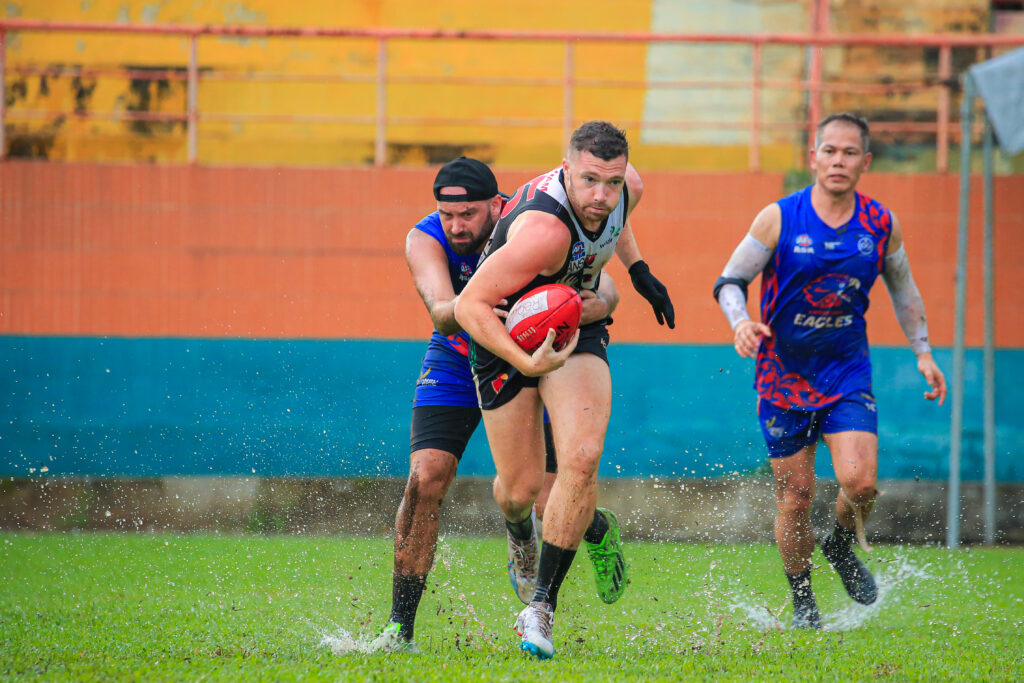 The Cambodian Eagles coming in second place for the day secured a second place finish on the group ladder on percentage going down to Thailand but beating Laos on their way to a 2nd vs 3rd playoff where they again faced the Tigers but would run out victorious this time against a team who fought hard all day but started to run out of cattle toward the end.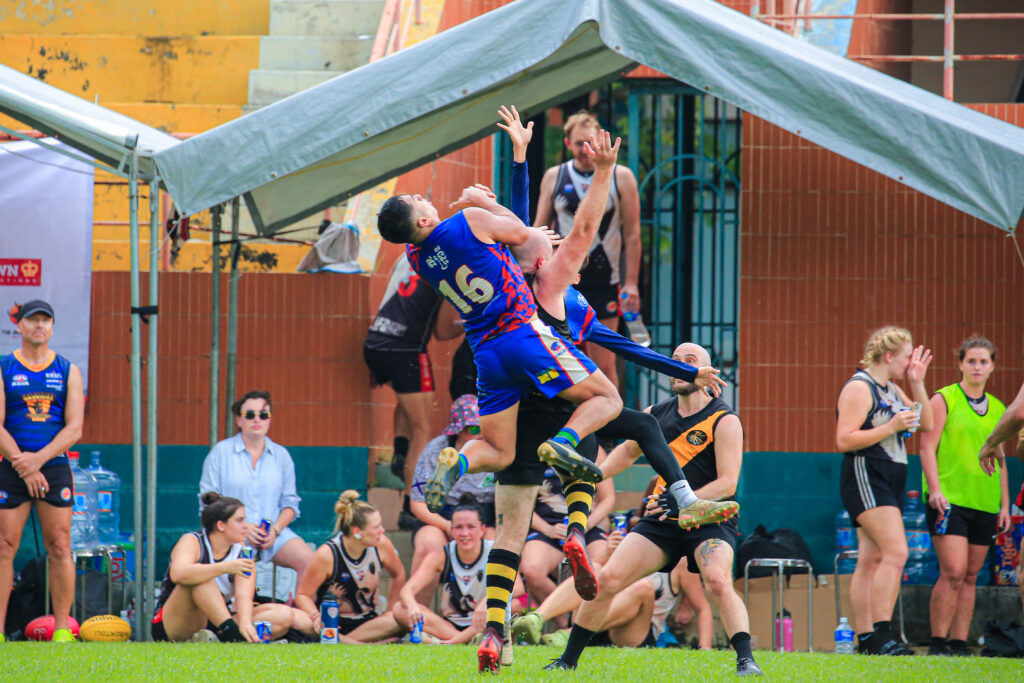 Thailand came into the tournament with an experienced squad coming off a final loss in Division 2 at Asian champs to ICC invitationals Malaysia. With their blend of experience and a fresh face or two the Tigers posed questions to both Vietnam and Cambodia in their group games scoring a respectable 8 goals across their group games before losing out to the tough Cambodian outfit in the 2nd vs 3rd place playoff spot.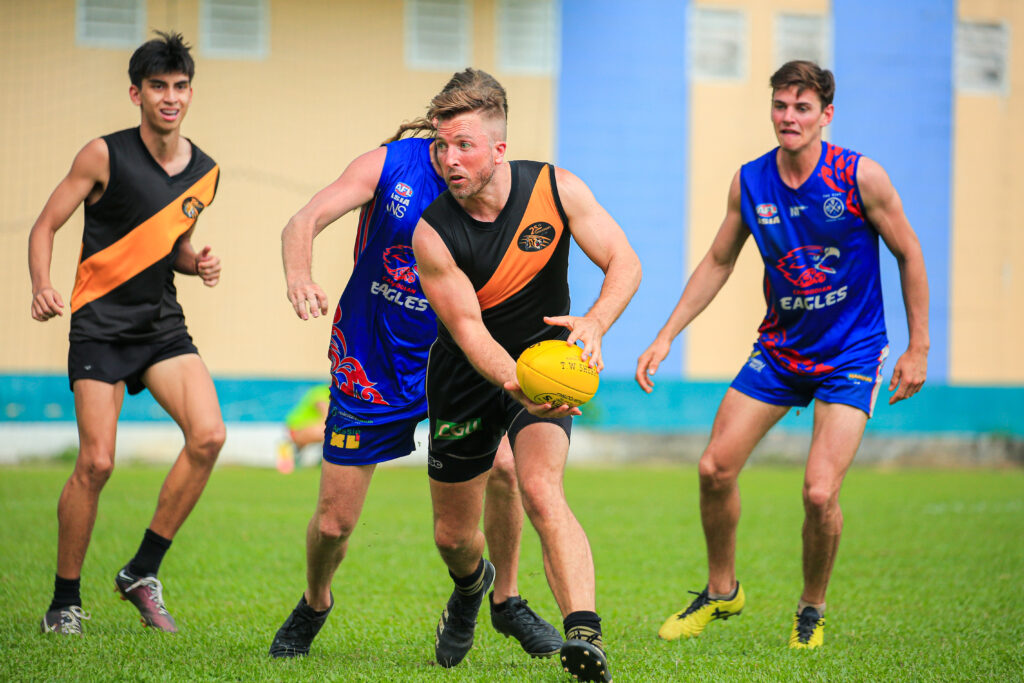 In fourth came Malaysia, the invitees this year going hard both on and off field as was proven by a depleted squad arriving a further man down after some Friday night excess! Despite this the warriors found some new soldiers and fought on losing out to Vietnam and narrowly overcoming Laos to set up a 4th vs 5th meeting with the elephants again in the pouring rain where they would win out more convincingly this time to secure the 4th place berth.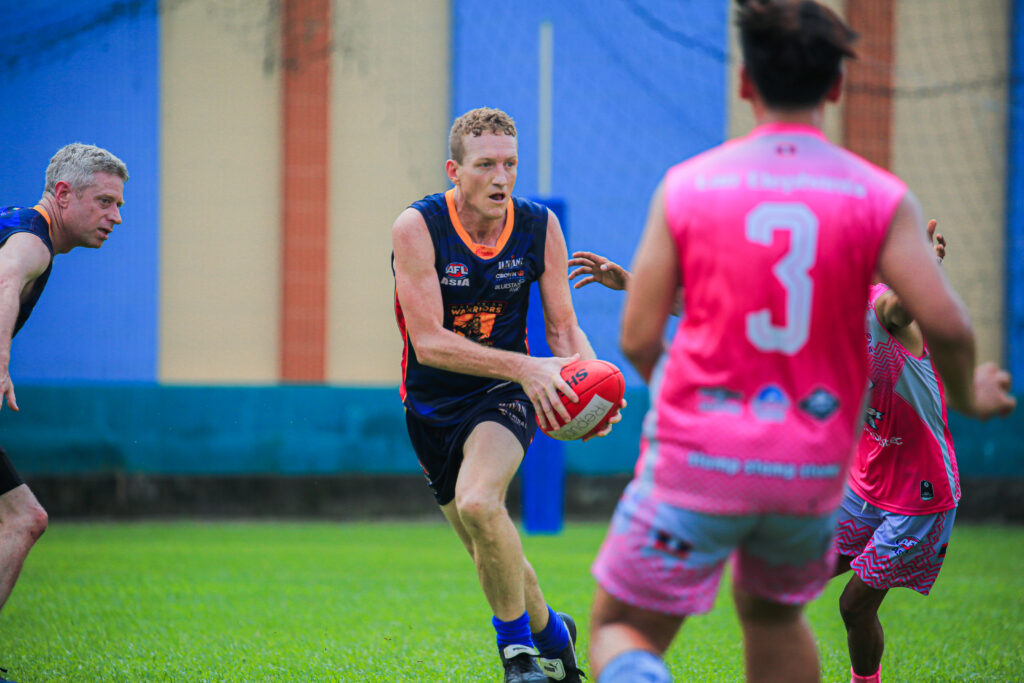 Last but not least came the Elephants of Laos. A nearly entirely Laotian team low on footie experience but high on enthusiasm and with experience in contact sports (rugby) the team represented their club proudly all day and so very nearly came away with a win against Malaysia in the group stage of the tournament. Coming up against eventual 2nd place finishers Cambodia was never going to be easy and the Elephants went down fighting before facing off again against Malaysia in their final game. Despite their last place finish the guys were great all day long and gave 100% effort in everything they did.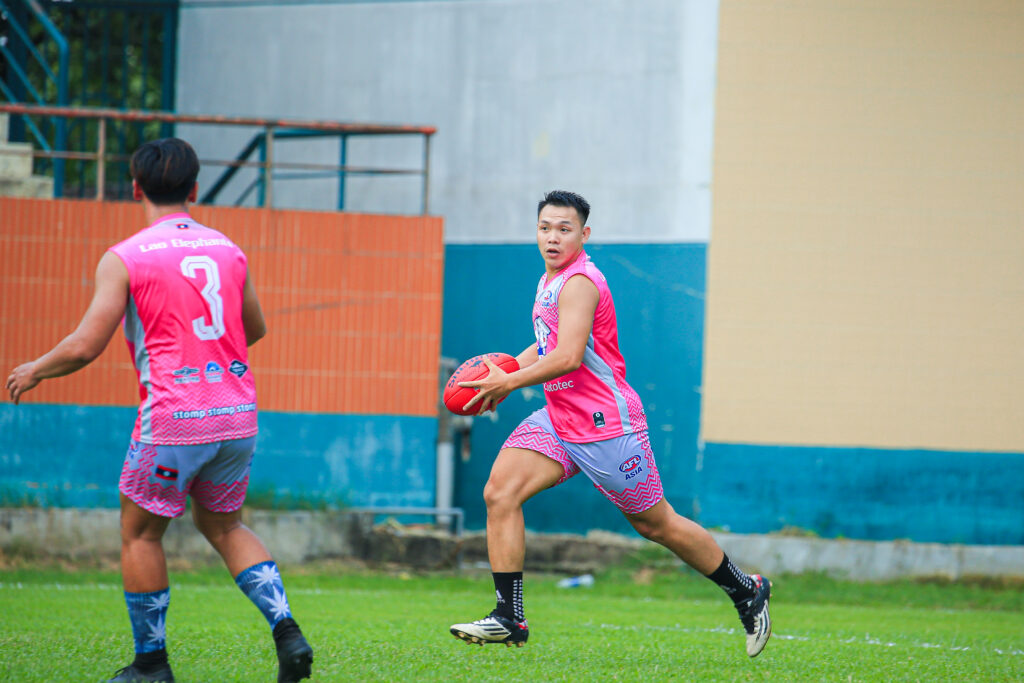 Men's Best Players: 
1st Place – Eggs (Malaysia)
2nd Place – Gunny (Thailand)
3rd Place – Rusty (Vietnam)
Women's Best Players:
1st Place – Mary (Cambodia)
2nd Place – Brodie (Vietnam)
3rd Place – Katie (Vietnam)
Rising Stars:
Men's – Tham (Laos)
Women's – Dee (Thailand)