Its nearly time!
We're Back for 2019 Champs!
The Swans will be sending both Mens and Womens teams to the 2019 Asian Champs. The Lady Swans will be defending their title!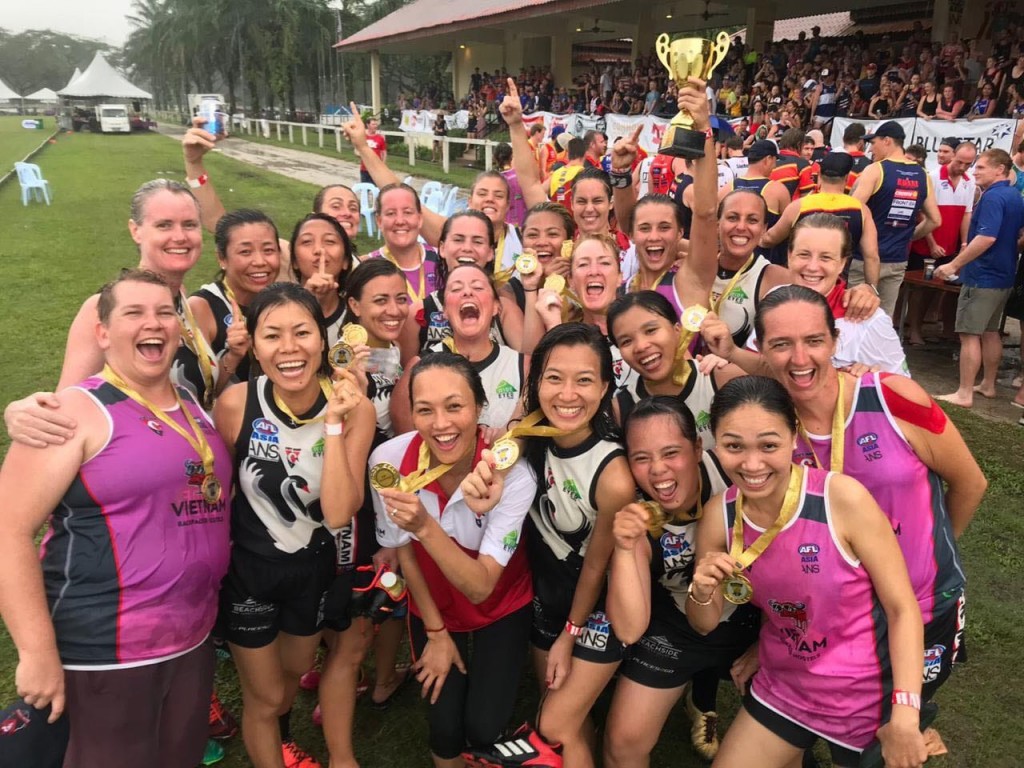 Event Overview
The 2019 Asian Championships will be held in Thailand on the 31st of August!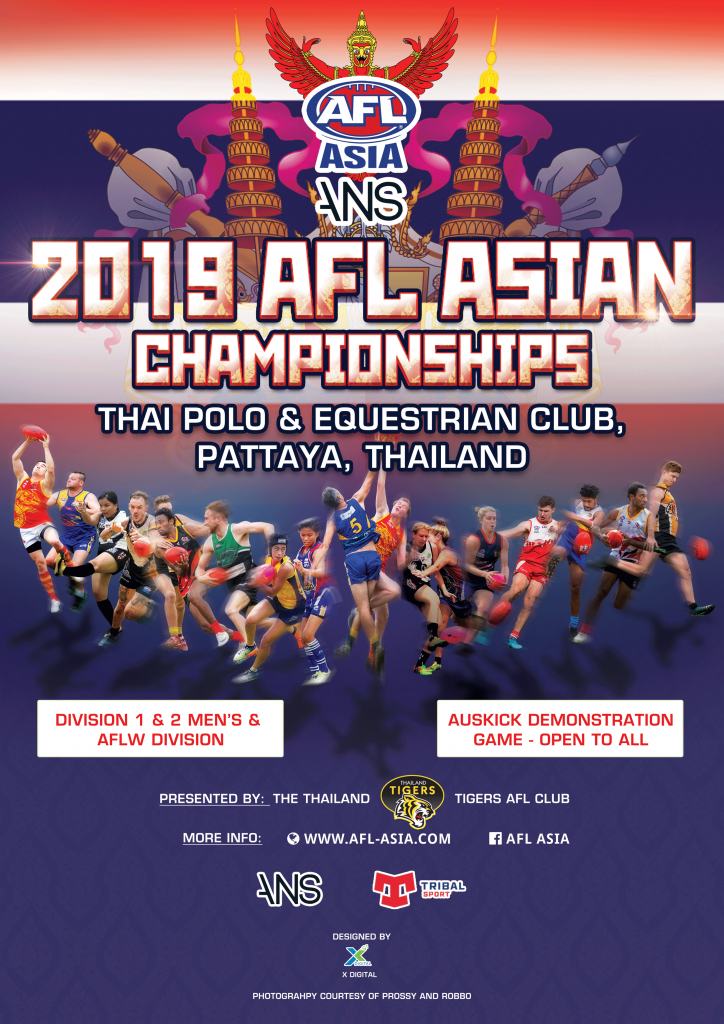 Overview of the Tour
The 2019 Asian Championships is the highlight of our season. You need to:
Get there on Friday
Get to Pattaya and stay at the team hotel, or nearby,  on Friday Aug 30 and Saturday Aug 31.
Get the bus to the tournament venue.
Fly back Sunday, likely in the afternoon (to allow travel time back from Pattaya).
Tournament Details
At this stage, its proposed that the Vietnam Swans mens team will contest the Div 2 title in the morning. The likely teams we'll be up against will include the resurgent Thailand Tigers, the Cambodian Eagles, Indonesian Volcanoes, Myanmar Shwe Chinthes, China Reds and a Japanese team.
The Lady Swans will be vying for the #AFLW title in the afternoon with the Hong Kong Dragons, Malaysian Warriors, Cambodian Apsaras and likely teams from Indonesia, Thailand and Singapore.
The tournament venue is the Thai Polo and Equestrian Club, about a 40 minute drive from downtown Pattaya.
Recommended Flights
We need to arrive on Friday Aug 30. There are flight options for Jetstar, Air Asia, Nok Air and Vietjet. Be aware that its preferable to land at Suvarnabhumi. Flights are currently just under 4m VND return.
There are many shuttle bus options to get you to Pattaya.
Be aware that there is also a Sportsman Night on the Thursday Aug 29, hosted by Dane Swan.
Recommended Hotels
Men's team are recommended to stay at or near the Ibis and book on this link ( the club get a rebate from Agoda which goes to footy development at no cost to you!). YOU NEED TO BOOK IT YOURSELF. This is where the buses will go from 6am on the Saturday morning. Stay further away from here and you'll have to get yourself there on time to catch the team bus. Getting to the field by yourself is notoriously hard with most drivers getting lost whenever they try!
Women's team – We have arranged a rate with the D'Varee Hotel (https://www.djbpattaya.com/), for all Swannies bookings, a rate of 2.5mil VND per room for 2 night stay in double/twin room including breakfast (If you are sharing the cost is only 1,25mil VND for 2 nights).
It's right on the beach with a couple of pools to relax in after we bring back the trophy again! Oh and have the best fine session ever!
Thailand is visa on arrival (no cost).
All tourers please fill this form so tour leaders can prepare numbers easily: