The ANZAC Friendship Match and the first round of the Cannonball Run were great showcases for the growth of footy in Vietnam. In each of the three games played in Vung Tau, Vietnamese players were noticeable for their skills and attitude!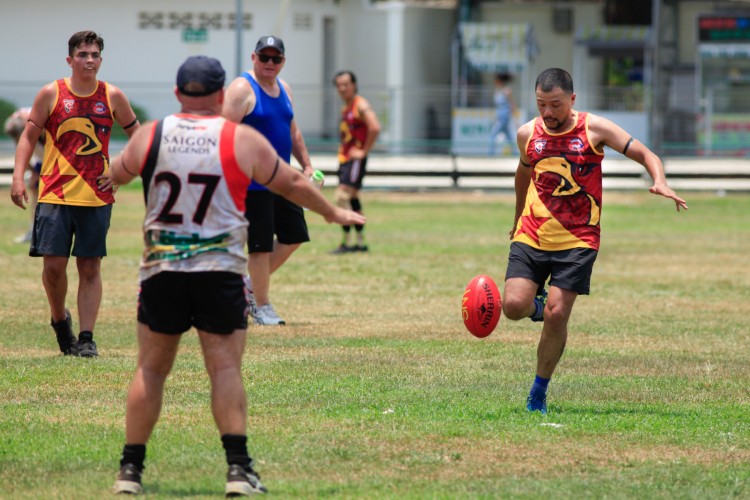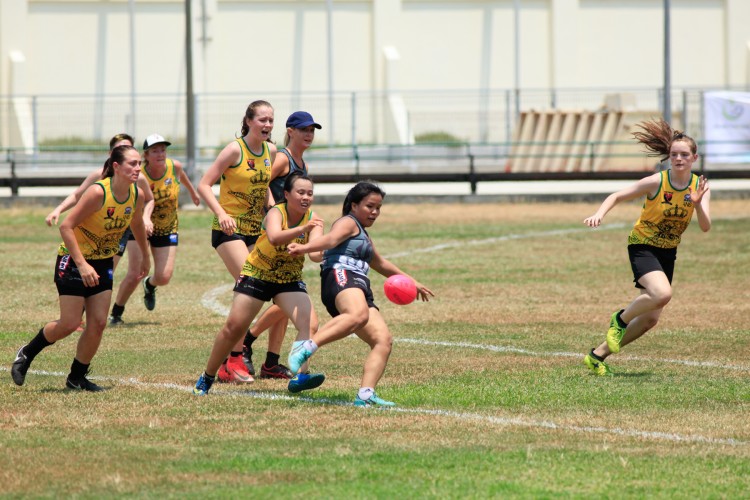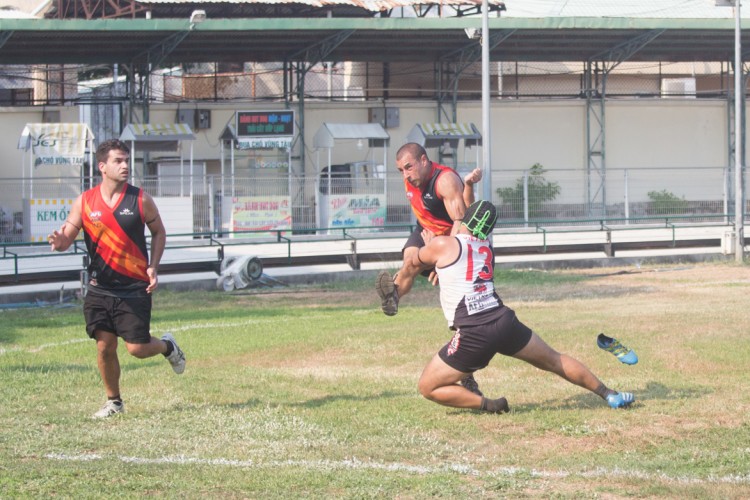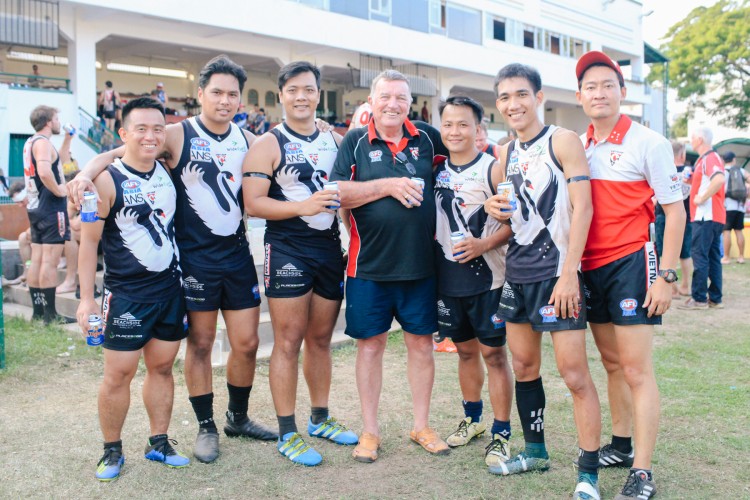 The form of our locals continued through to last weekend's trip to Phnom Penh. Linh received recognition as Best on Ground for the Vietnam Lady Swans, while Vinh Le produced a fantastic highlight in the final quarter of the men's game.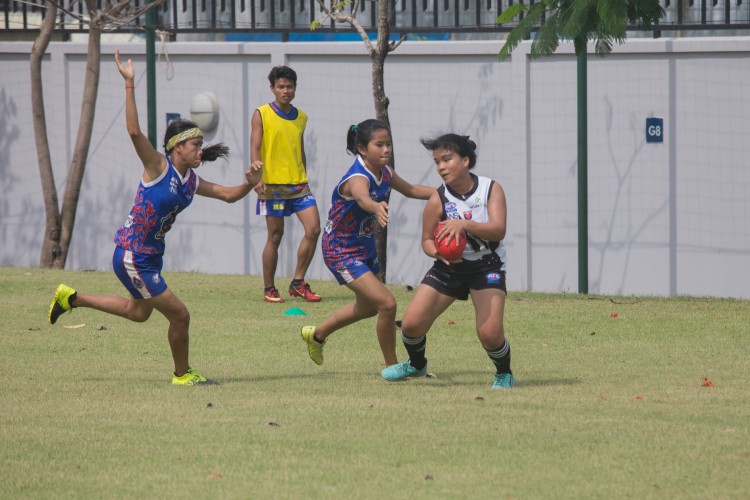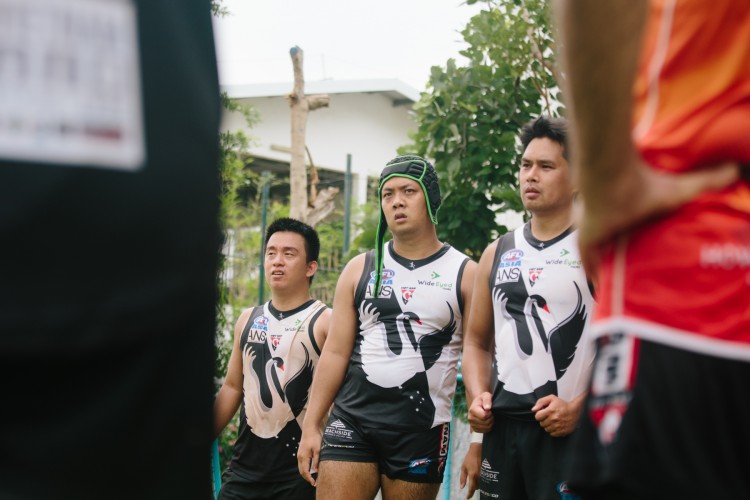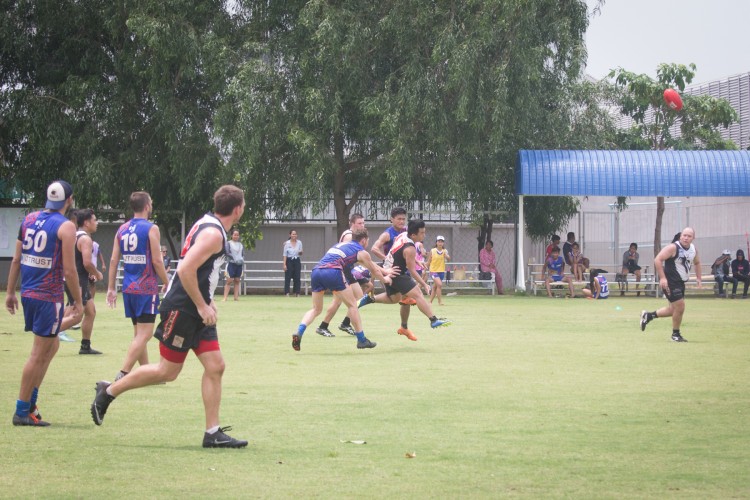 Congratulations to everyone involved in these games!
So, what do Vietnamese think of Footy?
Talented locals Dinh Anh and Dang have been with the Vietnam Swans for a while now. We had a brief chat with them about their thoughts on footy (Vietnamese with English subtitles).
It's great to hear the guys have been enjoying their footy! Dang and Dinh Anh toured to Shanghai with the Asian Lions, a representative team that included players from the Vietnam Swans, the Cambodia Eagles and others. There is a great write-up and interview from that tour here.
The Future Growth of Asian Footy
With a few legends of the game in Vung Tau for the ANZAC Friendship Match, we took the opportunity to ask them about their thoughts on the growth of the game in Asia. Ricky Olarenshaw (ex-Essendon) and Paul Williams (ex-Collingwood Magpie and Sydney Swan, and previously caretaker coach for the Western Bulldogs) are experienced professional players from Australia.
Willo reckons the AFL could also get behind Asian footy in a more tangible way, while Ricky spoke about the importance of 'grass roots' footy. Indonesia have been leaders in this area, with their local team (The Garudas) growing in strength and now beating the expat team on a regular basis!
Given Ricky's comments, we asked the same question to Dang and Dinh Anh!
Congratulations to Dinh Anh for doing in interview in English! The local lads spoke about the importance of:
Explaining the rules to local players
Supporting local players to travel
Bringing footy to schools
Bringing footy to sporting fields as an introduction
Sounds like a plan!