IT'S BACK!!!! After missing the last 2 years due to COVID restrictions, the kids are keen to get back out again and join in the fun of the KOTO Pathway program as it returns to Hanoi from the 11th of June. This time though, we will also be running Vietkick AFL clinics for the younger kids.
AFL CHO TRẺ EM ĐÃ TRỞ LẠI!!!! Sau khi bỏ lỡ 2 năm qua do hạn chế COVID, các bạn nhỏ rất muốn quay trở lại và tham gia vào niềm vui của chương trình KOTO Pathway khi chương trình quay trở lại Hà Nội từ ngày 11 tháng 6. Tuy nhiên, lần này, chúng tôi cũng sẽ điều hành Vietkick AFL cho các em nhỏ.
WHO? ALL KIDS OVER 6 WELCOME
WHEN? JUNE 11 – JULY 30 2022, SATURDAY'S 9AM-10:30AM
WHERE? SAN BONG 10/10 – LINK HERE
ĐỐI TƯỢNG THAM GIA? TẤT CẢ CÁC BÉ TRÊN 6 ĐỀU ĐƯỢC CHÀO MỪNG
KHI NÀO? 11 tháng 6 – ngày 30 tháng 7 năm 2022, 9 giờ sáng thứ bảy – 10 giờ 30 sáng SỰ KIỆN DIỄN RA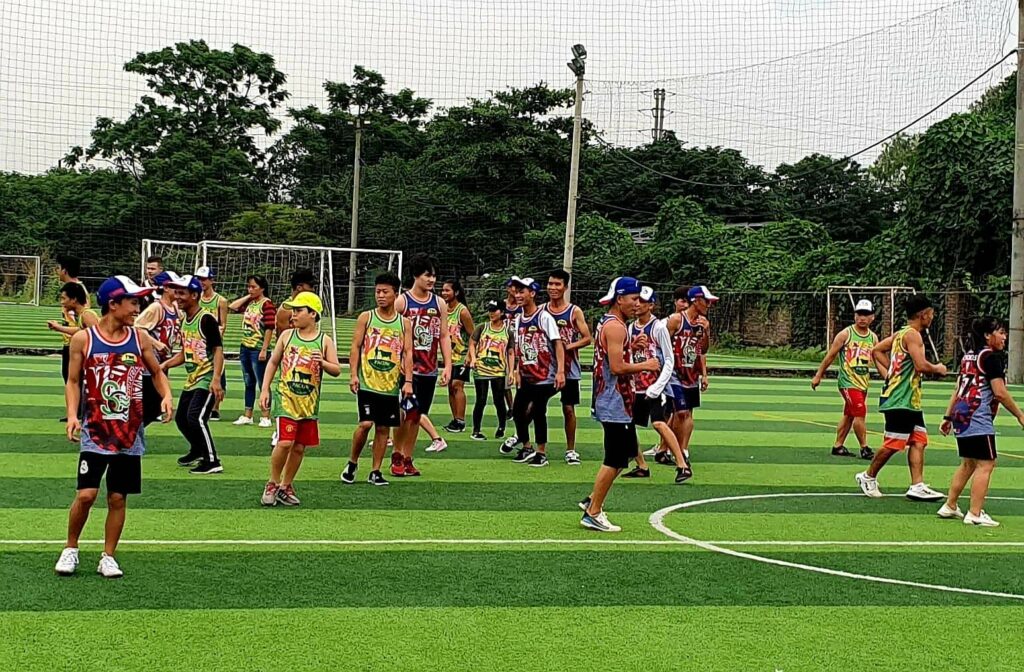 KOTO stands for Know One, Teach One – learning should be passed on; knowledge is meant to be shared. This is the essential idea of KOTO's Vietnamese-Australian founder, Jimmy Pham. Over 22 years Koto has produced over 1,200 graduates with valuable hospitality skills who are now contributing to their families and society – read more on their website. The KOTO / Vietnam Swans pathways program ran during 2018 and 2019 with around 60 kids joining the program culminating with a fully Vietnamese team playing in the 2019 AFLX tournament in Hanoi.
KOTO là viết tắt của Know One, Teach One – việc học phải được truyền lại; kiến thức có nghĩa là được chia sẻ. Đây là ý tưởng thiết yếu của người sáng lập KOTO's Việt-Úc, Jimmy Phạm. Hơn 22 năm, Koto đã đào tạo ra hơn 1.200 sinh viên tốt nghiệp với các kỹ năng hiếu khách quý giá, những người hiện đang đóng góp cho gia đình và xã hội -( đọc thêm trên trang web của họ). Chương trình KOTO / Vietnam Swans pathways đã diễn ra trong suốt năm 2018 và 2019 với khoảng 60 trẻ em tham gia chương trình, đỉnh điểm là có một đội hoàn toàn Việt Nam thi đấu tại giải AFLX 2019 tại Hà Nội.
These sessions are open to all children aged 6 and up, so if your keen to get the kids involved, or to even get involved yourself as a helper get in touch with the team at the Vietnam Swans via our Facebook page or email nationalpres@thevietnamswans.com for more information.
Các buổi học này dành cho tất cả trẻ em từ 6 tuổi trở lên, vì vậy nếu bạn muốn trẻ em tham gia, hoặc thậm chí bạn muốn tham gia với tư cách là người trợ giúp, hãy liên hệ với đội tuyển Thiên nga Việt Nam qua trang Facebook của chúng tôi hoặc gửi email tới nationalpres@thevietnamswans.com để biết thêm thông tin.