The Swans coaching team have announced a starting 16 for the Mens game on Saturday at Phu Tho in District 11. Well done and best of luck to all players representing the Swans.
Game starts at 1pm sharp, players need to be there 12:15pm.
Women's line-up will be announced on the day, Women's game starts 3pm.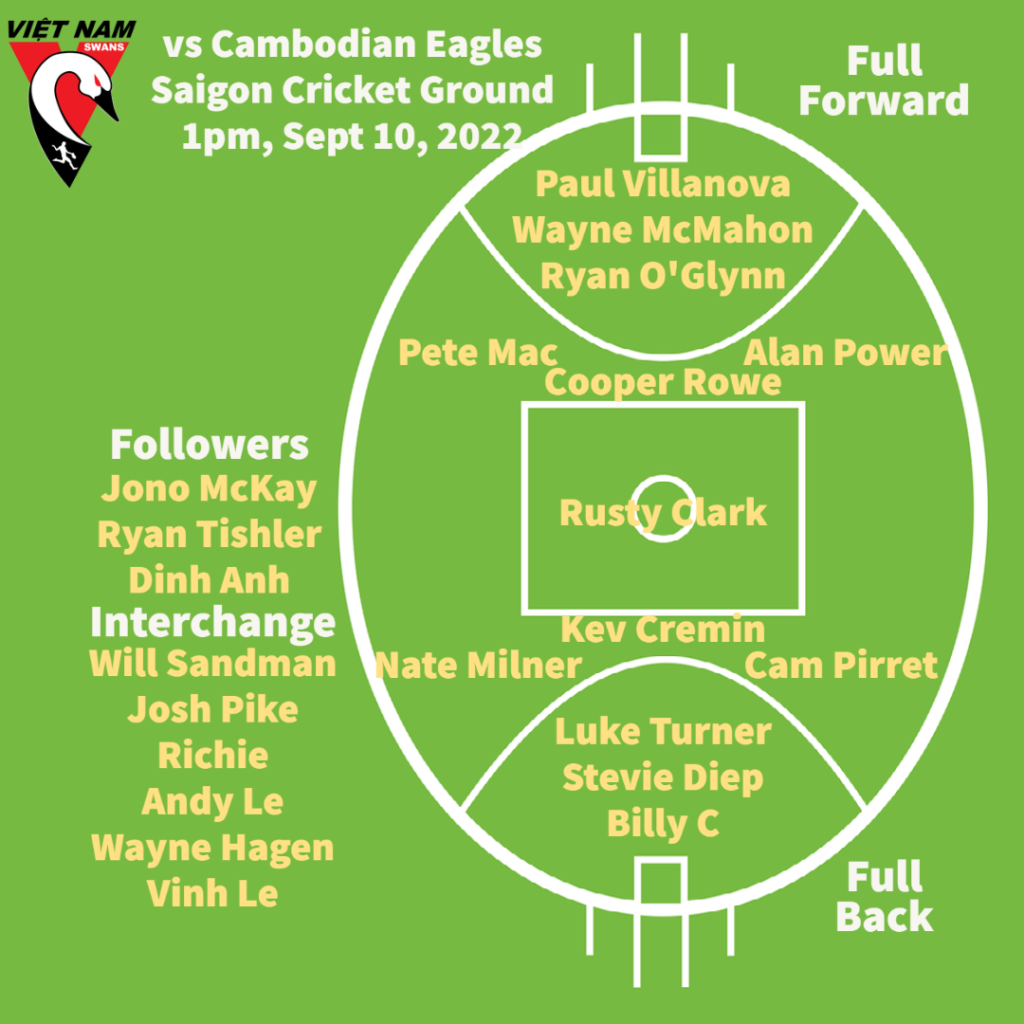 Post Match Function
After game function from 7pm at Brick & Barrel (upstairs at 171 Calmette, D1) with 3 hours 150k free flow beer, other drinks and food promotions available, Presentations, Live Music.
Getting Into The Field
The Saigon Cricket Ground is located in the Phu Tho sporting complex in District 11, HCMC – link here.
You can enter from or Lê Đại Hành or Lý Thường Kiệt streets. Details below are for Lý Thường Kiệt which is a slightly closer drive but slightly further to walk.
Enter at the following entrance 219e Lý Thường Kiệt, Phường 15, Quận 11 park immediately on the right and walk through til the first soccer fields which are fenced in, from here the cricket field is to the right about 100m. Follow the dirt path until you can cut across to the field. This is marked below in RED, also in BLUE the Lê Đại Hành which could be a bit further drive but shorter walk.