We are set for a scorcher!
For the first time since 2017, Vietnam's capital will play host to an international AFL Asia event as the The Vietnam Swans welcome the Indonesia Volcanoes to sunny Hanoi this Saturday, May 20th in what will undoubtedly be our toughest test so far this season.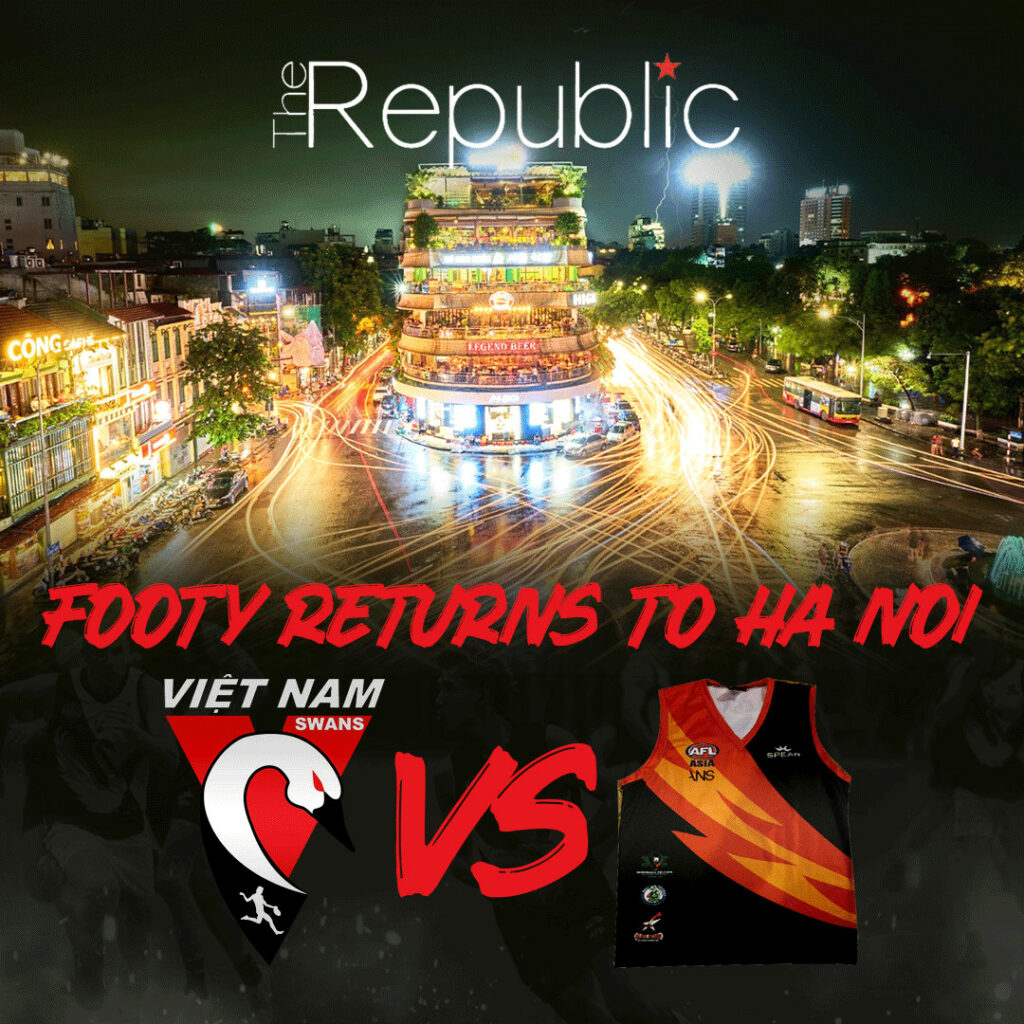 The Indonesia Volcanoes are coming prepared, 35 men (at last count) will tour the nation's capital to play in 39 degree heat on a 160m x 90m field, a field length that likely breaks AFL Asia records for the longest deck played on in the league's short history.
As most are aware, Indonesia are arguably the strongest force in the region. Led by former AFL player Rick Olarenshaw, and with some big names known to pull on the guernsey, Indonesia are a well-prepared and well-oiled unit that only narrowly missed out on Division 1 Asian Championship silverware in 2022, being edged out by Papua New Guinea in the Grand Final last year. No doubt hungrier as a result, this mix of highly capable Aussie footballers and strong local Indonesia talent come to Vietnam's North with one thing in mind – Victory. (Oh and maybe bia's)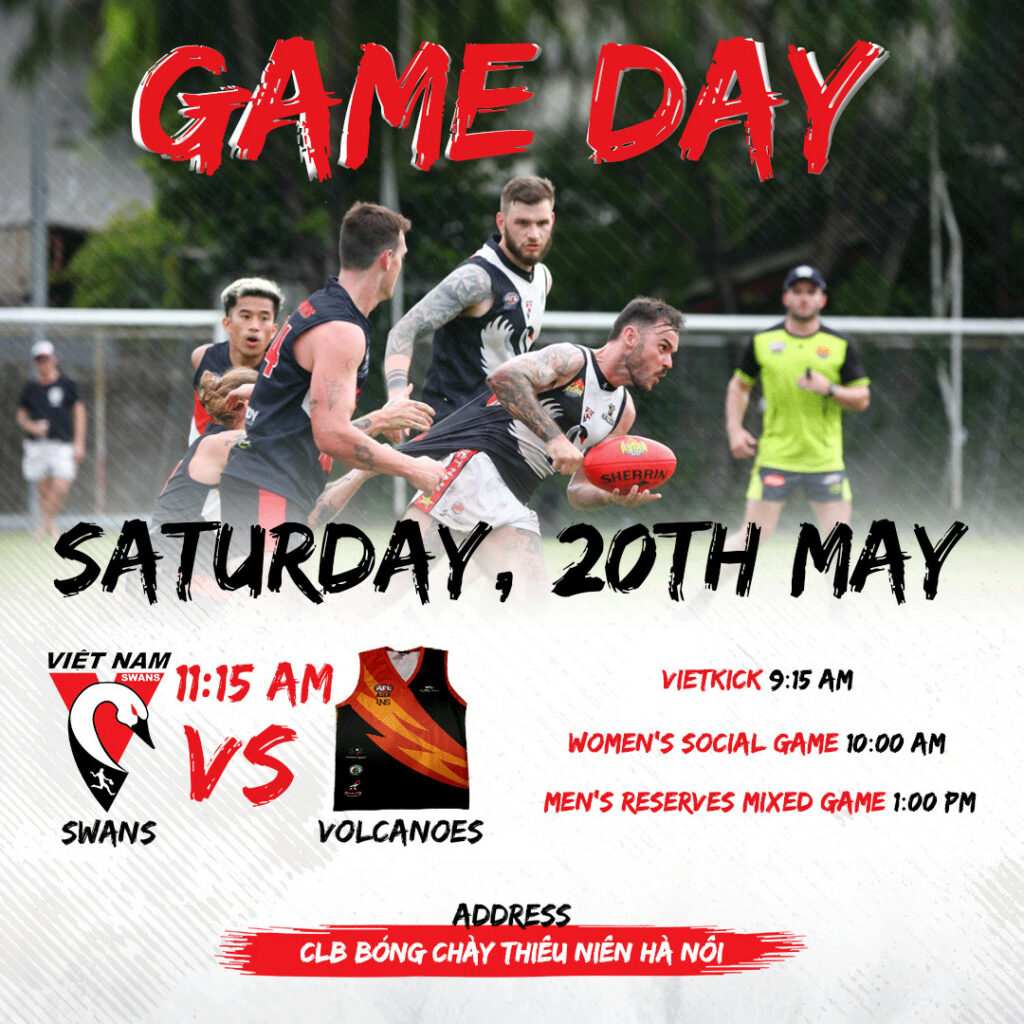 The Swans on the other hand, coming off of impressive home wins against Hong Kong and Singapore in March and April, are looking to keep their undefeated 2023 record in-tact and plan on entering the mid-year break with a 3-and-0 record. What would a win against such a strong and formidable opponent mean to this football club? Everything, it would mean everything.
With 4-straight Indochina Cup crowns, we're looking to now take things a step further. We, both Men's and Women's teams, want to sit atop the perch for all of Asia. With some notable names in our first 22 unable to attend this weekend, and others playing under injury clouds, the door is open for guys to come in and really make a name for themselves. Who will it be this weekend? Is this Will Sandman's coming-of-age game in the middle of the ground? Is this the weekend that fast-improving Jakob Medlin cements his spot in the Swans back 6 for the remainder of the season? Will the recently returned James 'Symmo' Symons make his presence felt in the sweltering Hanoi heat? Does one of the heartbeats of our club Wayne McMahon grab this game by the balls after devastatingly missing out on ANZAC Day due to injury, and help us to victory?
It won't be easy on Saturday, but we don't want it easy. We love a challenge, and we love a good underdog story. It's nothing new to us, we've been underdogs in almost every game and tournament outside of Indochina for as long as I can remember. Led by our inspirational Co-Captains, Jake 'Burra' Norris and the high-flying Jono McKay, the Swans are looking forward to a good, hard scrap in tough conditions and go into this weekend full of confidence that a win is well within reach.

Stay tuned on our website and social media channels for updates across the day.
SWANNIES ON THREE!