After the drama and excitement of the ANZAC Friendship Weekend the Southern Swans get back down to business this Saturday at Hoa Lu with the Tigers and Vipers taking on the Bears and Crocs this Saturday from 10am (be there at 9:30am).
As always all players are welcome, male, female, young old – we can get you in a team whether it's your first time or 500th come on down to Hoa Lu and get involved https://goo.gl/maps/ztEfdqLYr2zxYNhq7
THE TEAMS
The Bears and Crocs are going to feel pretty confident coming into the centre bounce on Saturday with the big bodied bulls in Rusty, Ryano Tishler and Jono McKay all in the mix with Aaron Clerkin bringing a dash of pace and potential 50 metre penalties. After a huge ANZAC Friendship match Ryan Glynn and Cam Pirret will be looking to make their marks on the SAFL, the experience of Andy G, Dinh Anh Nguyen and the Sandman will offer their support in tackling the big bulls.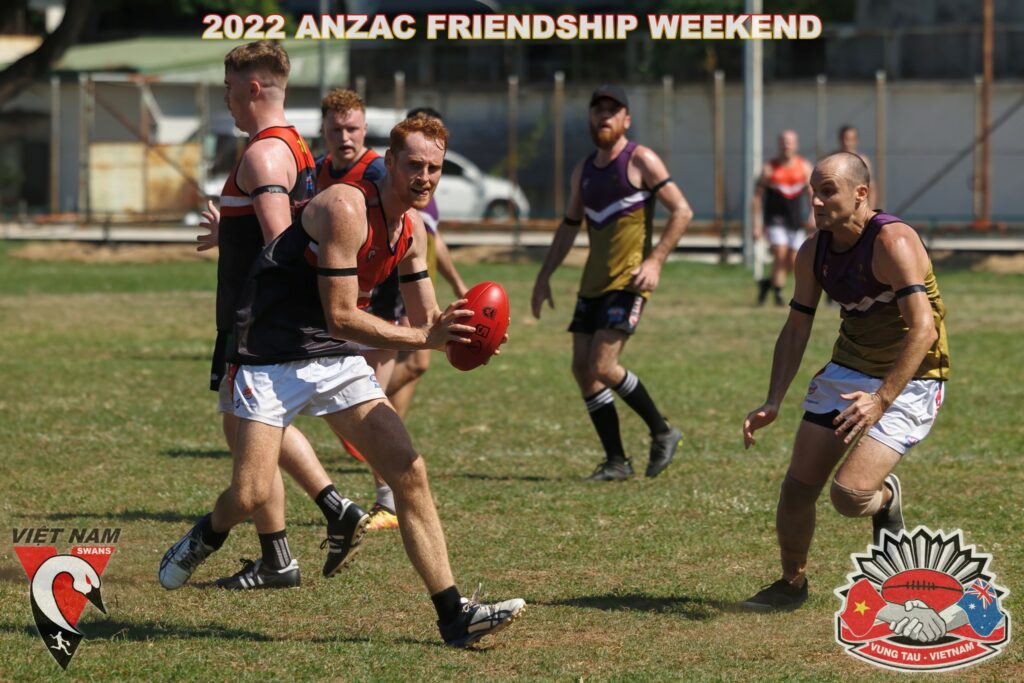 Down back the Tigers and Vipers will look to create turnover and rebound run through Matty Barton and the freshly returned Nath Milner. They'll want to watch out for the danger's posed by Pete McElhone and FM Josh Pike who have caused massive headaches for opposition backlines in recent weeks.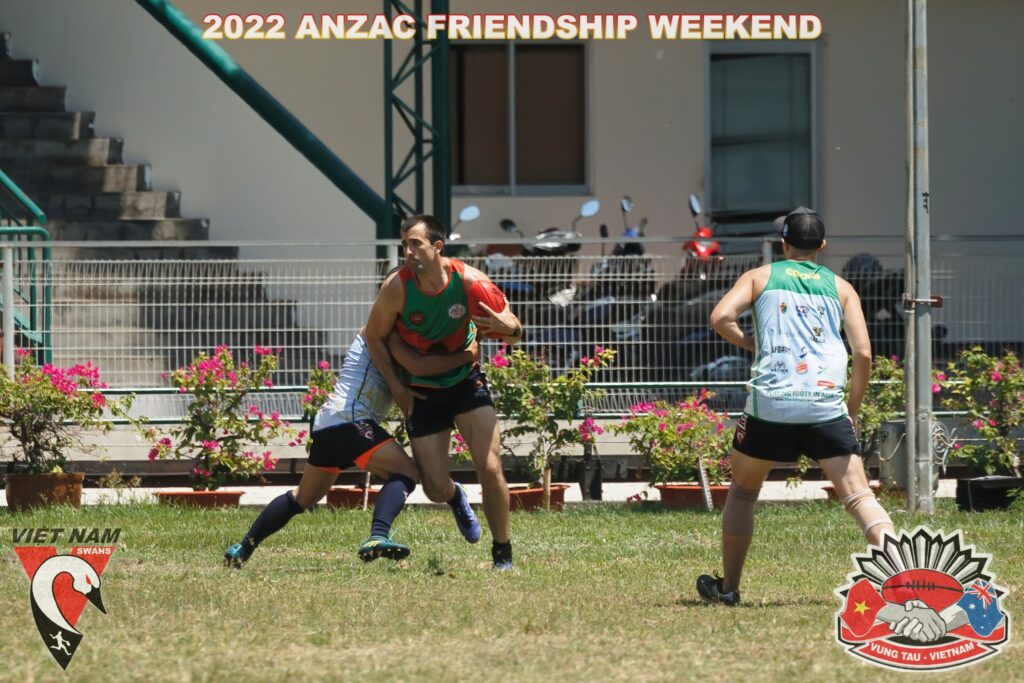 The Bears and Crocs defense will also be looking to do some damage with Jose Acevedo-Soto finally making it back onto the track in 2022 after taking out the 2021 Coaches Award. He'll Ollie Sharp on SAFL debut after an impressive outing in Vung Tau as they look to put a handbreak on the reigning Goalkicking award winner who's leading the way again thus far in 2022 – Tiger's skipper Wayne McMahon. Tim Kilminster has proven to be dangerous in recent weeks and will provide a solid foil up front if needed.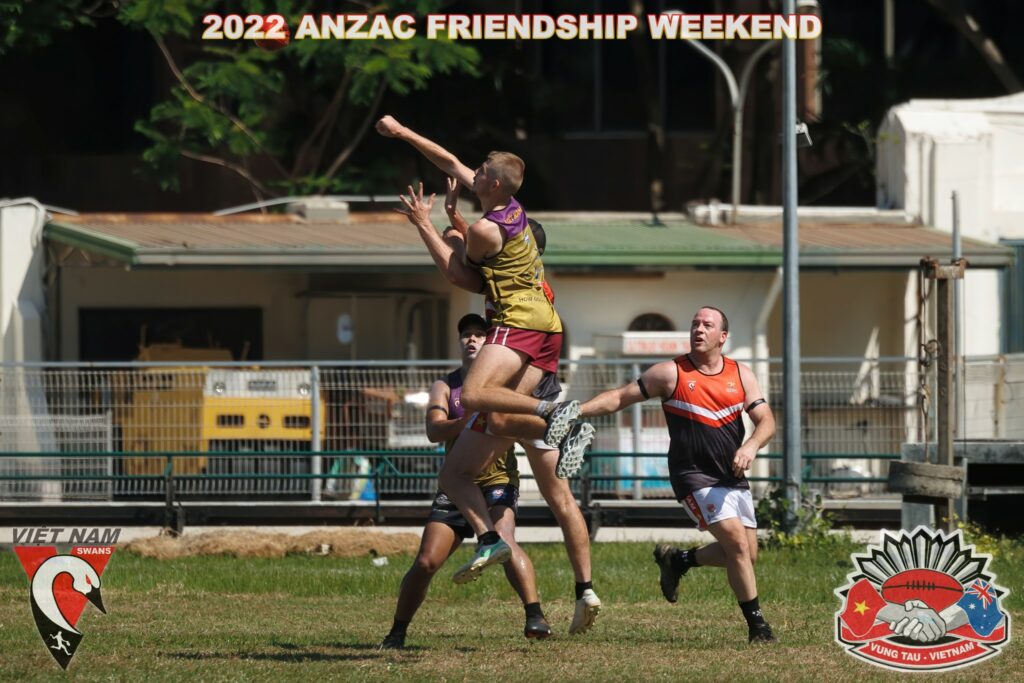 Clare and Norma have helped push the female contingent levels up since making the move South and will once again be on opposing sides  competing through the 4 quarters. (next round will see them team up for the first time!).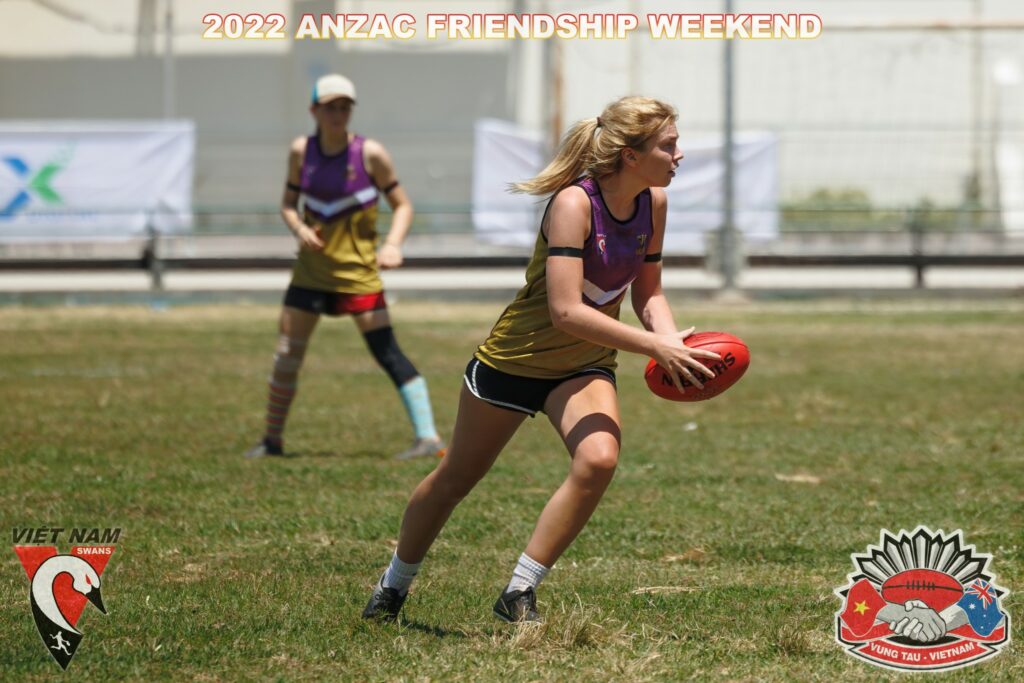 Don't forget be there at 9:30 to get started on time!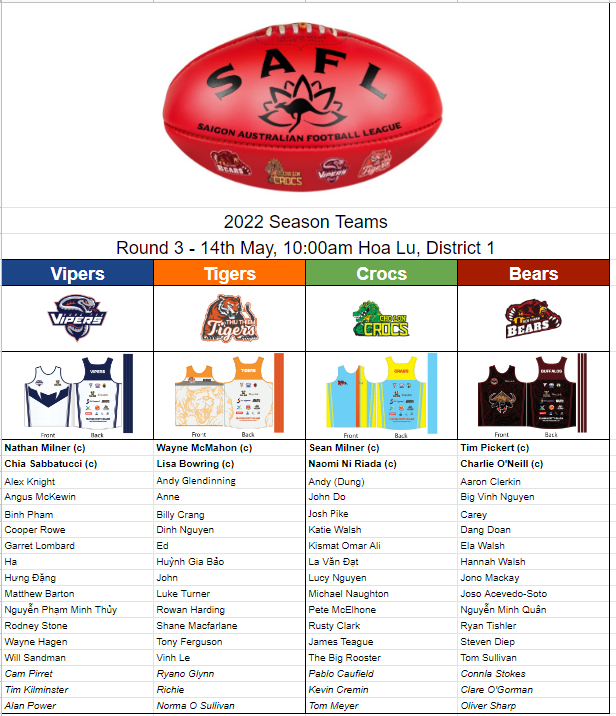 THE LADDER
The Crocs are undefeated from Rounds 1 and 2 while the 2021 Premiership winning Bears are so far winless and will be hoping some of the Crocs winning ways can rub off on them. The Tigers and Vipers have had solid starts to the season but will both hope to stay above .500 with a big win in Round 2.