The Swans and Members of the Swans have been thinking up and testing out options for junior development in Vietnam for years.
We've taken a huge step forward this season. Read on for the latest!
Vietnam Swans Launch the Pathway Program
In 2019, we're launching a junior pathways programs for kids aged 12-20! Say hello to the latest addition to the Swannies family: the Cygnets of the Pathway Program.
With the support of our foundation partners, 2019 will see the largest influx of local players since the inception of the Club. This new program will take our development efforts to new heights.
Partners in the Program
Pacow International have generously put their hand up to support the Pathway Program in its foundation year. Pacow are specialists in Australian beef! Director Kim Chilcott was on hand to meet some of our experienced local players when we were recently in Phnom Penh. Kim has a strong passion for supporting local development, whether professionally in his role as an Executive Chef in the F&B industry or socially like he has done here with this program. A man with a big heart!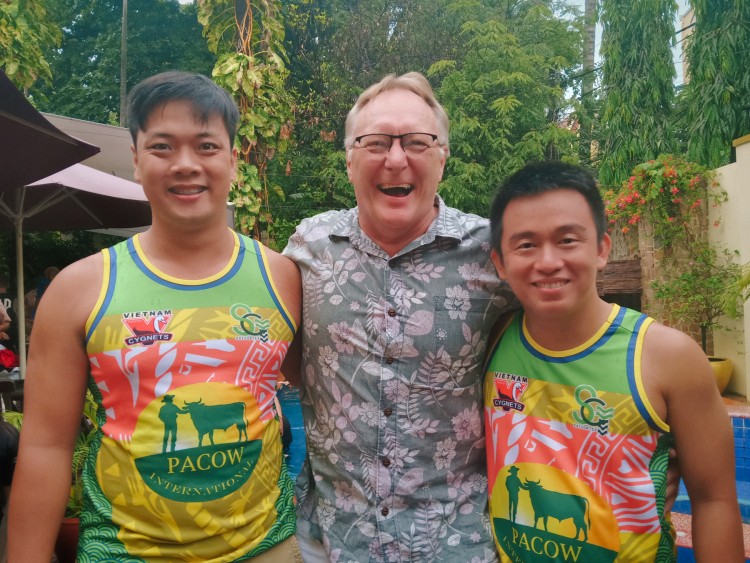 KOTO are well recognised as an Australian-Vietnamese social enterprise and they'll be joining us as a foundation partner in the Pathways Program. Active in Hanoi and Saigon, KOTO provides real-life hospitality training and also a source of income to support the training and welfare of students. KOTO aims to end the cycle of poverty by empowering and helping youth to forge a better future for themselves, their families and their communities. ​
Thanks Kellie Raab, Australian Embassy Liaison officer for the introduction to KOTO. Thanks also to Jimmy Pham, owner and founder of KOTO for his support, as well as Trang for her weekly coordination of the kids.
Pathway Program: Junior Footy in Northern Vietnam
We've already commenced the partnership with KOTO in Hanoi, with over 20 regular attendees joining our sessions. In addition to other participants, we're regularly seeing almost 50 attending our training sessions!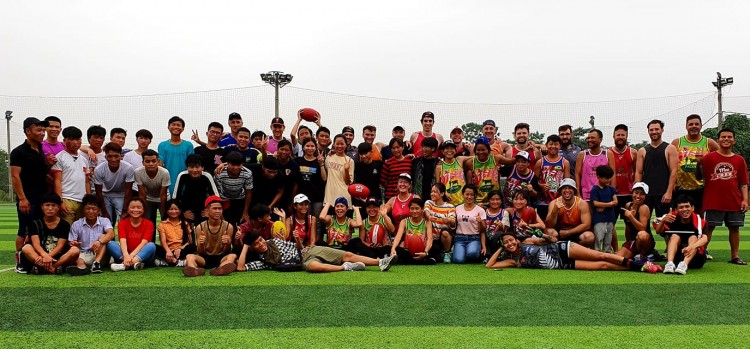 The program continues through June and July, while the Club hosts a 4-team round robin competition.
Pathway Program: Junior Footy in Southern Vietnam
The Southerners will be following the Pathway Program too!
Two introductory clinics are planned. We'll be working with Green Bamboo Shelter: the same group of kids we welcomed last year when Western Sydney University ran a footy clinic on their student visit.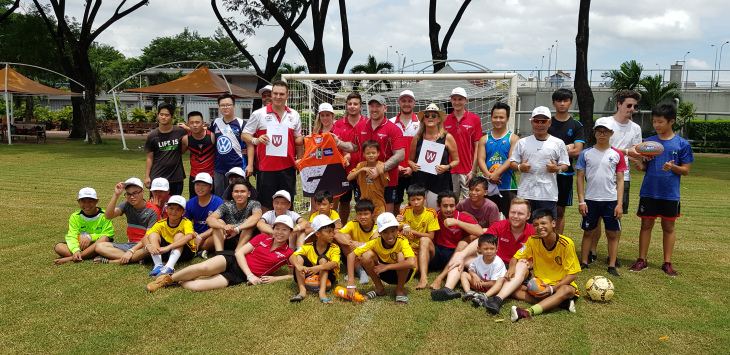 The intention of the 18th and 25th of May sessions is to introduce the guys with an eye to them being able to join our local development players on the field in the near future.
Future Directions
With support from Pacow International and SaigonTex, we're able to support expenses like uniforms, water, sunscreen, equipment and other expenses to make the Pathways Program a reality for these young kids.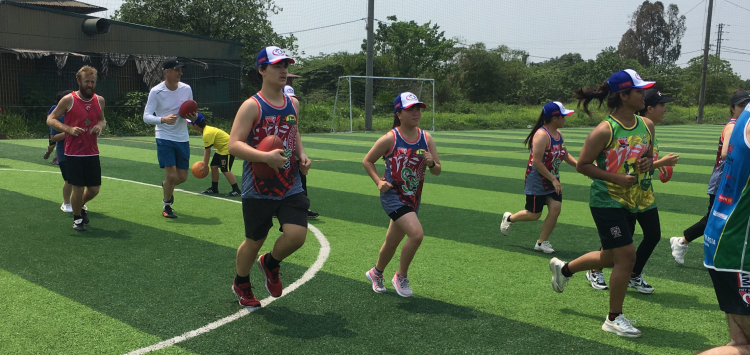 Over the short to medium term, we're aiming to have a full team of local boys and girls participate in a future ANZAC Friendship Match in Vung Tau. Over the longer term, we'd love to see a regular team of locals beating the expats, just like the Garudas do in Indonesia!
And beyond the footy field, it's proven that this type of relationship can help give opportunities beyond football to underprivileged youth in terms of experience, work opportunities and more. Just check out the strength of the program in Cambodia, with legends like Nan Nas and Sreylak Koun emerging from the program after a few short years!