Well, the draft is done. 107 players have registered, including 36 Vietnamese!
Back by popular request, read on for the 2019 form guide… we've updated this post with some photos of the 2019 teams on the day.
HOAN KIEM HERONS – 10:1
Mentor: Tracey Johnson
Captain: Jake Norris
Bought to you by: Wide Eyed Tours (Website / Facebook)
After winning the inaugural 2018 title, a lot is expected from the 2019 version of the Herons. With not many returning players, the leadership group were forced to rebuild from the ground up. In what at times looked like a tense draft night for the leaders, they have been able to assemble a team that will be competitive.
If they can get them up and firing and playing like a team early, then the Herons could surprise. At this stage only an outside chance at best.
2019 Squad: Tom Sullivan, Phil Harman, Jake Norris ©, Jason Kane, Tracey Johnson, Charlie O'Neill, Louise Bezuidenhout, George Friend, Thomas Niit, Joseph Thompson, Mitch Reddog, Stephen Faughnan, Jemima Harman, Giang A Phuong, Ly Viet Hung, Ho Thi May, Ben Phillips, Dane Hansen
Biggest Asset: Benny
Odds of the Win: 10:1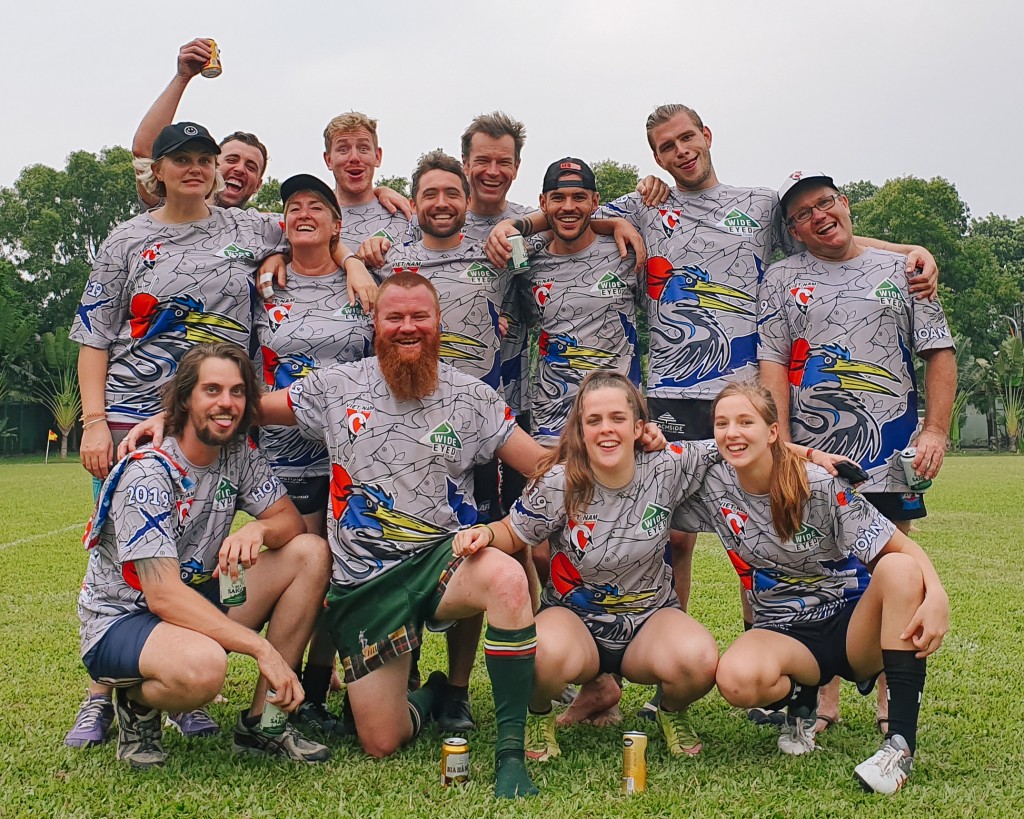 CAU GIAY CRABS – 25:1
Mentor: Eric Kerrison
Captain: Dan Hopkins
Bought to you by: Al Frescos (Website / Facebook)
If you expect nothing then the Crabs will deliver it in spades. After running out of steam in last years' grand final, the Crabs will be looking to go one better. If recent off field capabilities are anything to go by, they would be raging favorites… however, when it comes to the on field, they seem to fall away and have other things on their mind.
Never write a roughy off, but best to save your money with this lot.
2019 Squad: Eric Kerrison, Daniel Lucardie, Daniel Hopkins ©, Andrew Callanan, Frank Haltom, Nini Beltrand, Naomi Reidy, Matt Barton, Thomas Watson, Callum, Shane Mc Farlane, Aiden Brogan, Sygdae Lucardie, Fionn Lucardie, Sung A Trang, Lo A Anh**, Tong Thi Bich Ngoc, Nguyen Lanh Manh Quyen
Biggest Asset: Off Field Performance
Odds of the Win: 25:1
BA DINH BUFFALOS – 8:1
Mentor: Mick Francis
Captain: Todd Donovan
Bought to you by: Vietnam Backpacker Hostels (Website / Facebook)
This team looks just as quick as the 2018 version… more suited to a marathon than a sprint!
The sacking of the 2018 skipper and some shrewd and targeted drafting has seen the Buffalos mentioned as potential 2019 grand finalists. A few questions remain: will the leadership team be able to find the venue in time and will their policy of size over speed work in the wet? Time will tell.
Bookies extremely confident that the Buffs will make it all the way to the big dance. A great each way option.
2019 Squad: Mick Francis, Andy Glendinning, Todd Donovan ©, Alex Williams, Alex Zulietta, Katie Walsh, James Bairstow, Billy Crang, Trent Davies, Jason Mackie, Rykie Rautenbach, Ross Early, Will Francis, Daniel McGrath, Lam Tan Phat, Mai Xuan Hung, Nguyen Ngoc K Thanh Dat, Giang A Son
Biggest Asset: Food bill
Odds of the Win: 8:1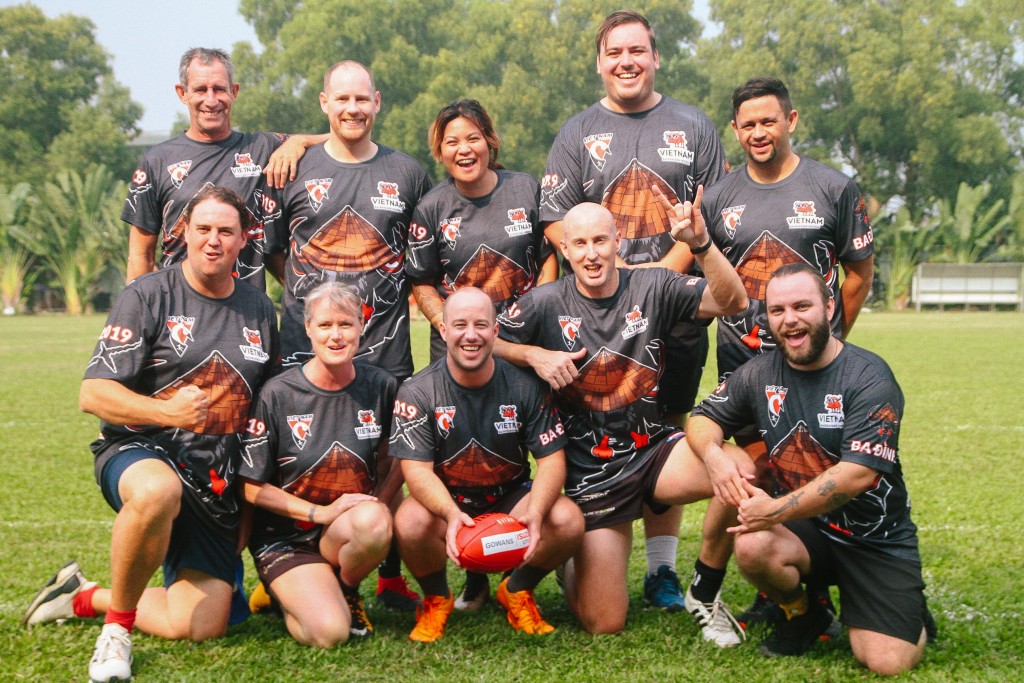 HA DONG HOI'S – 12:1
Mentor: Long Nguyen
Captain: Lucy Nguyen and Dinh Anh Nguyen
Bought to you by: PACOW (Website / Facebook)
Announced only recently, there hasn't been this much excitement at the Swannies since Frank the Tank. A truly talented and athletic team has been assembled to make their debut this year. A team that will operate in true harmony and who will surely test the athleticism of every other team in the competition with their run and carry game. Lack of height and Long's Vietnamese are the only two concerns.
An unknown quantity, sure to surprise, worth an each way.
2019 Squad: Steven Diep, Tai Xuan, Dino ©, Vinh Quang Le, Long Nguyen, Trung, Toan Nguyen, Dangster, Quang Minh, Vinh Nguyen, Trung Kien, Vu Huy Tan, Lucy Nguyen, Men Truong, Rosie Hoang, Linh Nguyen, Trang Nguyen
Biggest Asset: Speed
Odds of the Win: 12:1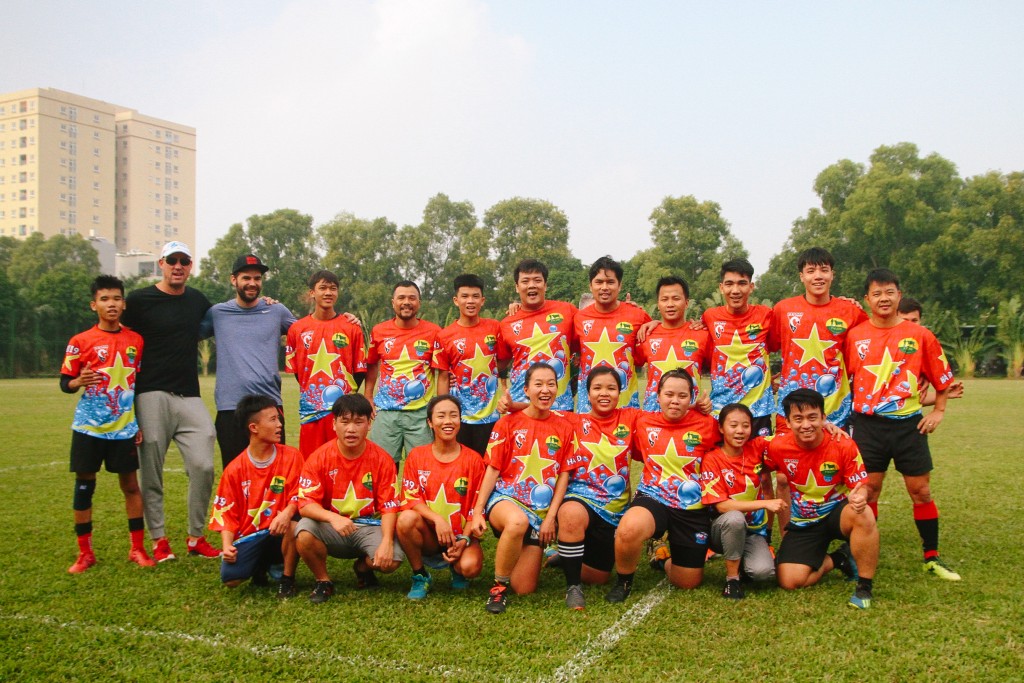 LONG BIEN LANGURS – 15:1
Mentor: Travis Fennel
Captain: Luke Philpott
Bought to you by: Beachside Boutique Resort (Website / Facebook)
True to his word, the last supper for many of the 2018 squad has come and gone. Internal fighting not seen in an AFL team since the Adelaide Crows saw the leadership team swing the axe, and swing it hard, showing little loyalty to those who fought hard for the jumper. It was a brave move to clean house, it is going to be interesting to see if their lack of faith in the 2018 team pays off.
A very pacy team, but the expected storms in Hanoi will slow them down, better bets elsewhere.
2019 Squad: Travis Fennell, Rod White, Luke Philpott, Mike Allen, Cindy Armstrong, Steph Lee, Courtney, Will Sullivan, Luke Turner, Karel, Francois Kriek, Ryan Cherry, Oisin Carr, Charlie Fennell, Giang A Minh, Giang A Lu, Le Trung Hieu
Biggest Asset: Loyalty
Odds of the Win: 15:1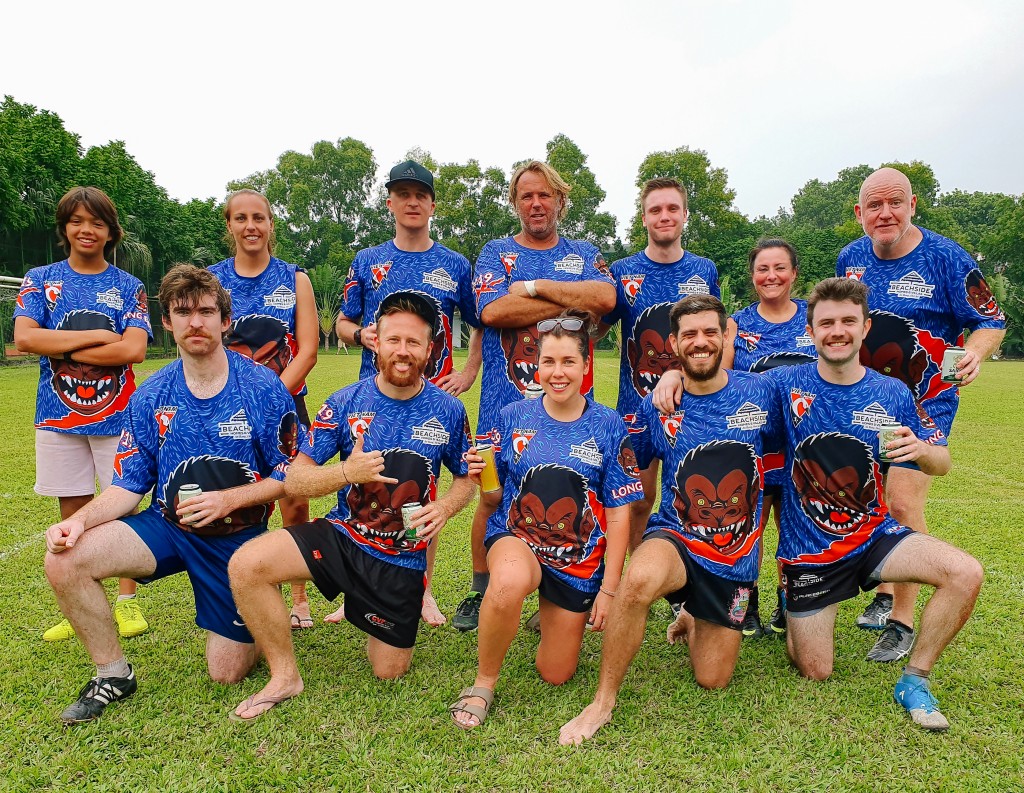 PHU THUONG PANGOLINS – 5:1
Mentor: James Phillips
Captain: Brewster Craven
Bought to you by: Places2Go Travel (Website / Facebook)
What a dream run on draft night for last year's wooden spooners. With the benefit of early draft picks and what appears to have been the best strategy on the night, they appear to have put together a team that are worthy favorites for 2019.
The mix of height, speed, beards and skill is the major reason why this squad, who may look better suited to hanging in a library, will have the bookies scrambling, get on board now
2019 Squad: James Phillips, Mark Tierney, Brewster Craven ©, Jake Beeson, Jack Bullard, Phil Brown, Chia Sabbatucci, Mia Liu, Oscar Silk, Josh Pike, Chris Eckles, Darry Worthington, Cormac Foley, Ella Walsh, Giang A Dau, Khuat Nguyen Tuan Hung, Hoang Ngoc Phuc
Biggest Asset: IQ
Odds of the Win: 5:1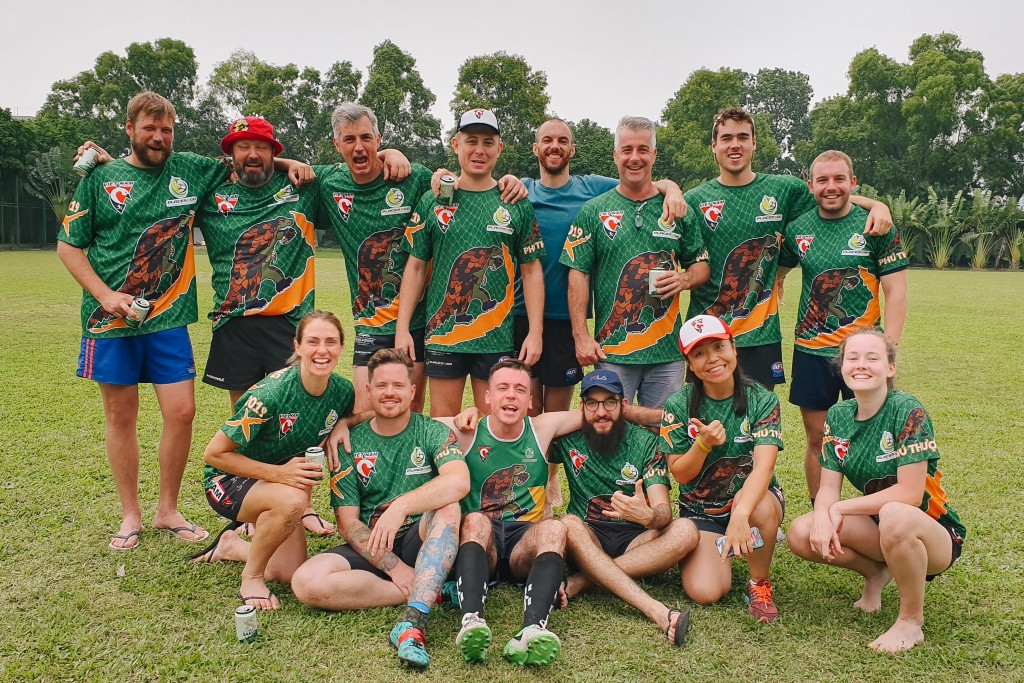 SEE YOU THERE!

All the action will be at the National Sports Training Centre in Hanoi on Saturday 23 November. It's just a 30 minute drive from downtown Hanoi. The field is grass and stubbed boots are encouraged. Get there at 9am for a 10am kick-off.
See the 2019 event page for all the latest information!