Last year's AFL-X was a season highlight. We'll be back in Hanoi in 2019 to do it all again. Get along for a full day of fun! Accomodation and Saturday night presentation info will be released shortly on this page so check back closer to the date.
REGISTER FOR THE DAY!
All Players need to register on the form below:

See all the photos from 2018 here or read about last year's highly successful event here.
THE DRAFT!
The draft is always exciting, with captains and mentors scheming. This year's draft will be from 7 pm on Friday the 15th of November. We're working to have it streamed through our two facebook groups.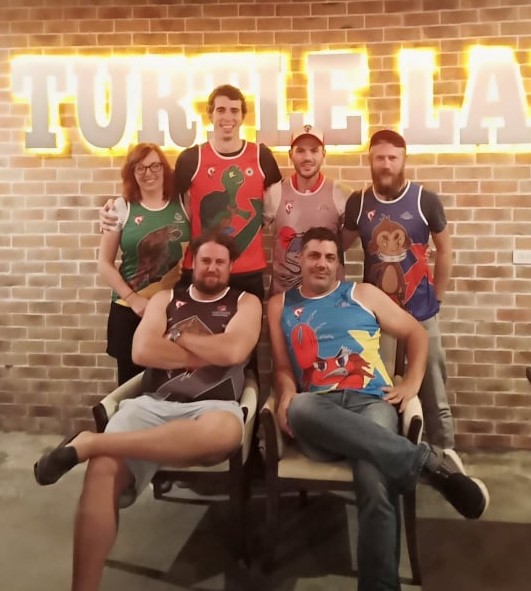 Teams will be announced shortly after.
NOTES FOR PLAYERS
Costs for this year's players have been kept at 500k VND, including your tournament jumper. Outstanding value.
Playing jumpers will be available for pickup on Friday night or at the ground on Saturday morning.
All the action will be at the National Sports Training Centre on Saturday, a 30 minute drive from downtown Hanoi. The field is grass and stubbed boots are encouraged.
The draw for the day will be announced! Games will be two 10-minute halves (or thereabouts), with a short break in between.
Players should be at the ground at 9am for a prompt 10am start! Good luck!
PRESENTATION NIGHT AT THE LOCAL SPORTS BAR
Don't forget, the Presentation night will follow AFLX Hanoi. See you at the Local Sports Bar from 7pm! Paid members will gain free access to the event, while non-members are 500k. Its a great night, see you there.