Massive weekend coming up for the Southern Swannies with the SAFL returning for the 2nd half of the season. A half of the season which sees us hosting not 1 but 2 home games, attending the Asian Champs in Division 1 and 3 and playing 6 SAFL rounds amongst other things. Get your footy boots ready for a serious couple of months!!!
Also this weekend we host our first EVER comedy night, check out the Facebook event here and sign up on the Google Form if you haven't already to book your place – https://fb.me/e/220azn16z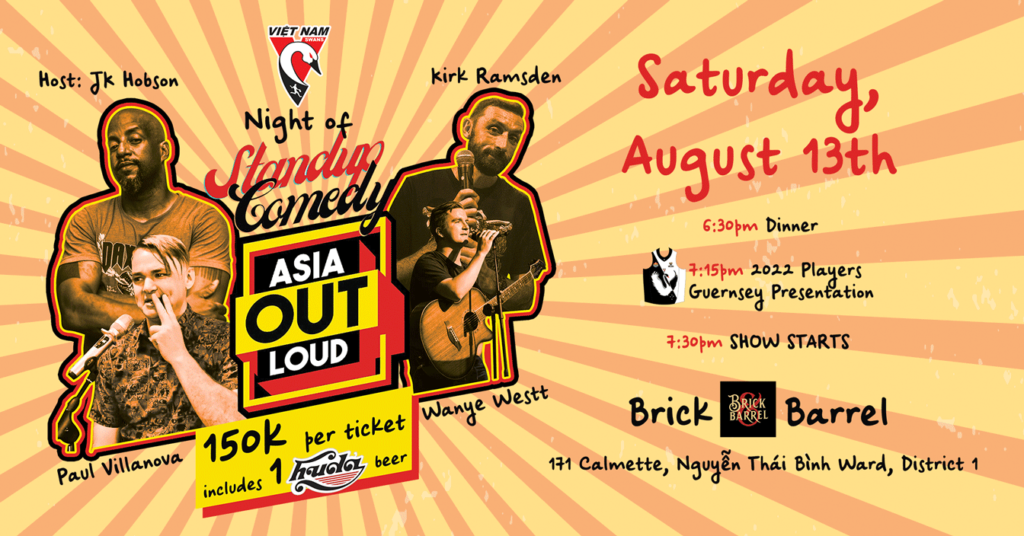 The Teams
Plenty of new blood coming off the break, Vila and Alejandro revitalize the Vipers and have raised hopes for the so far winless Bears in 2022. Damo Judd returns to Swans footy after a few years in Sydney and will take the field for the Crocs while Gorgeous George trained the hosuedown on Wednesday and will bolster the Tigers ranks of experienced footy heads.
Who goes in favourite? The Crocs & Tigers can stack the midfield with names like Rusty, Sean Milner Dinh Anh and the big Ryano but will not want to give the Bears and Vipers mids of Ryan Tishler, Nath Milner and Cam Pirret too much use with Villa prowling up front.
The Tigers and Crocs should boast their own firepower with Wayno heading for a 2nd straight Goalkickers award, FM Josh and Pete also enjoying massive seasons up front. The alarm bells should be ringing for defenders ahead of the 2nd half of this season!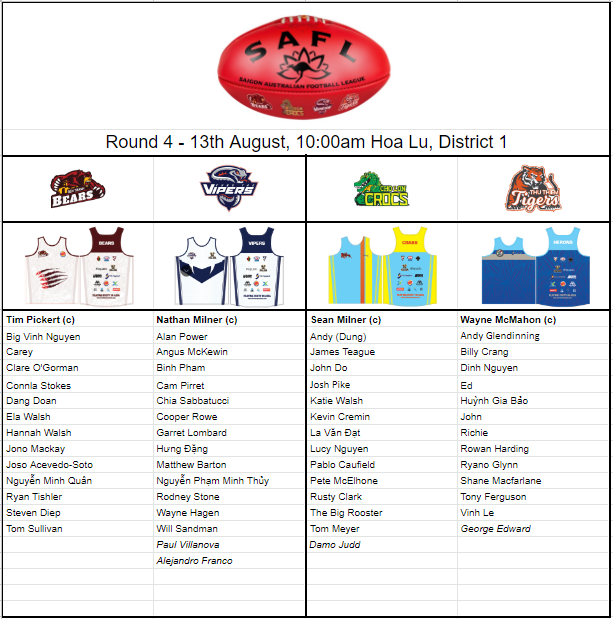 The Ladder
You can throw a blanket over the teams with % the only thing seperating the Tigers, Crocs and Vipers. The Bears are desperate to get on the board, a win for them with the Vipers this weekend would see the Vipers move clear on top while the Bears would be back in the hunt to defend their 2021 title.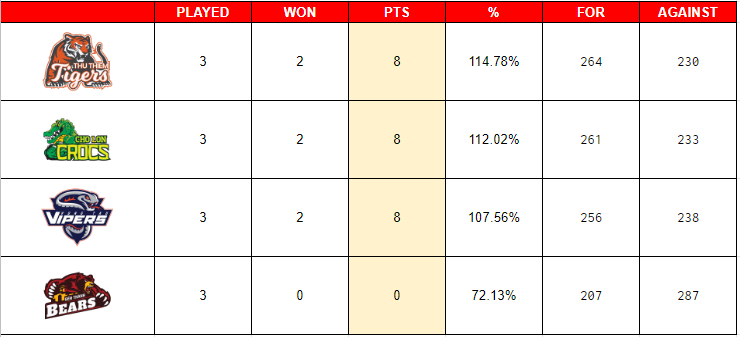 Things heating up
There's no shortage of highlights to look forward to. Pre Asian Championships we have no fewer than 4 SAFL games and 2 International games lined up. Get down to Wednesday trainings (7:30pm at Hoa Lu EVERY week) to ensure maximum game time. Book your champs flights to get in before they start to go up and fill in your details to keep coaches in the loop – https://thevietnamswans.com/swans-excited-for-2022-asian-champs/