We've got a huge program coming up to finish 2019! Now is the time to get down to training and sign up for one of our tours to play footy around Asia.
August 30 – Asian Championships
The big one for 2019 has changed dates, and will be contested much earlier in 2019. Will the new date shake up the results? Find out August 30 in when the Asian Championships are decided in Pattaya, Thailand. Time to book your tickets!
UPDATE: Swans took out the Div 2 Premiership and Lady Swans finished third! A great day for the Club.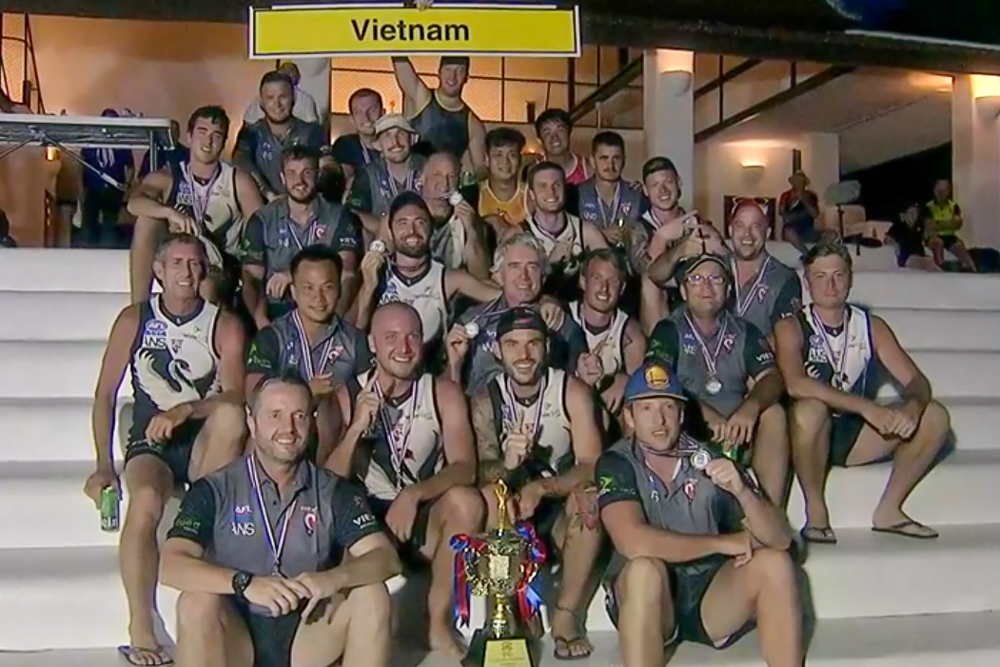 September 21 – Beachside Cup in Da Nang
New for 2019 is the Beachside Cup. This will be a huge weekend of footy!! Join us, along with the Malaysian Warriors, Hong Kong Dragons and Singapore Wombats. Event generously supported by Beachside Boutique Hotels.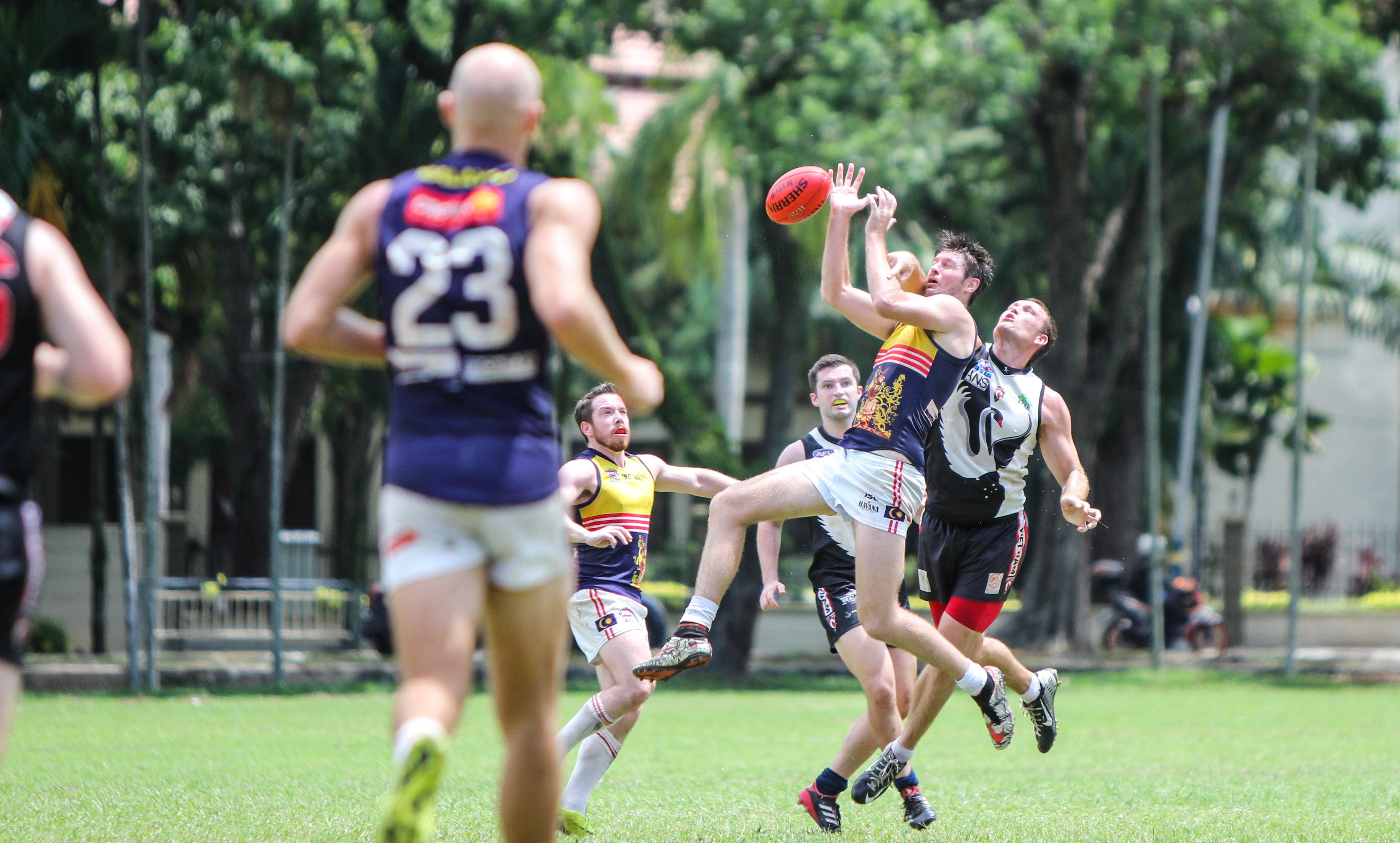 September 28 – The AFL Grand Final Functions
Vietnam's most popular AFL Grand Final events are back for 2019! It'll be a huge day. Full event details available on the link.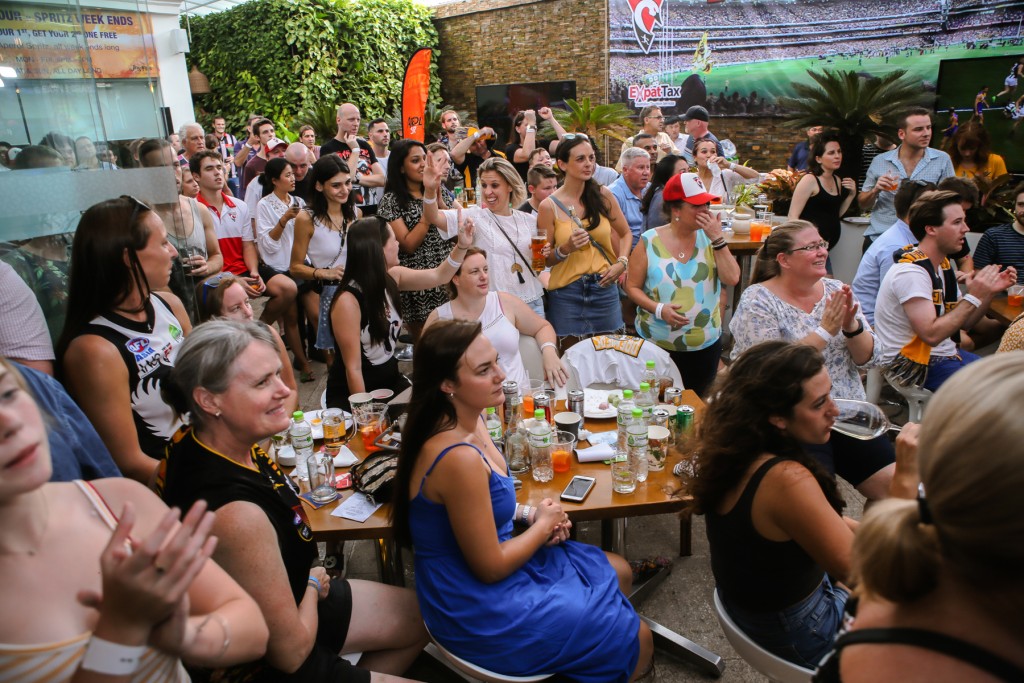 October 12 – Indochina Cup
The Indochina Cup in Bangkok will be another red hot contest between Vietnam, Thailand, Cambodia, Myanmar and Laos. Join us for a full day of footy and a few beers that evening.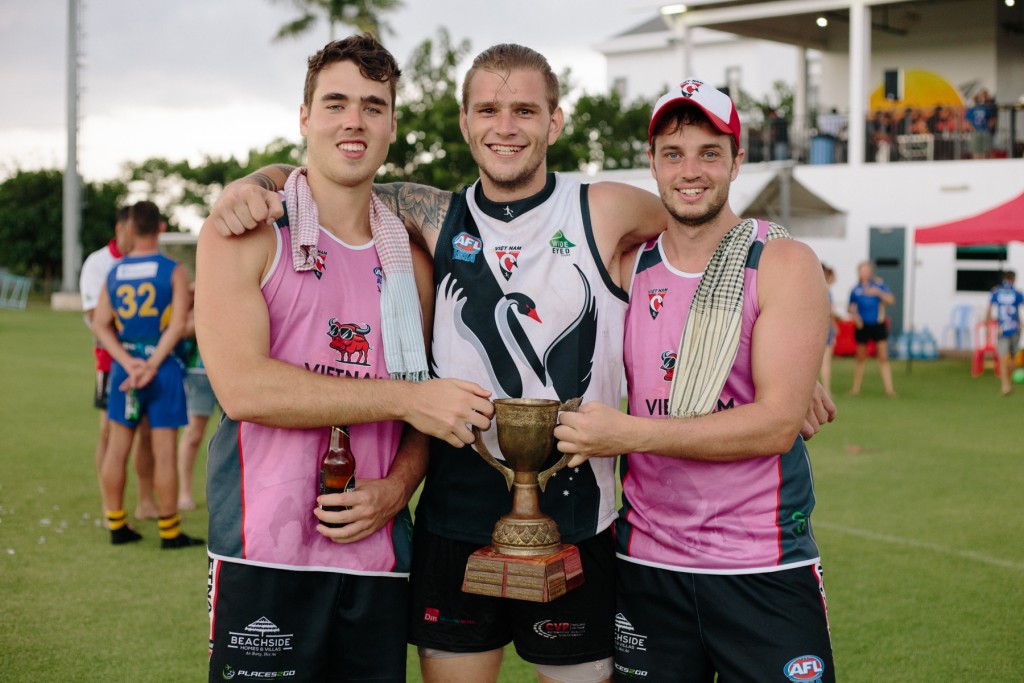 November 23 – AFLX Hanoi
AFLX Hanoi was a great success last year and is shaping up to be even better this year. The Club's presentation night will follow.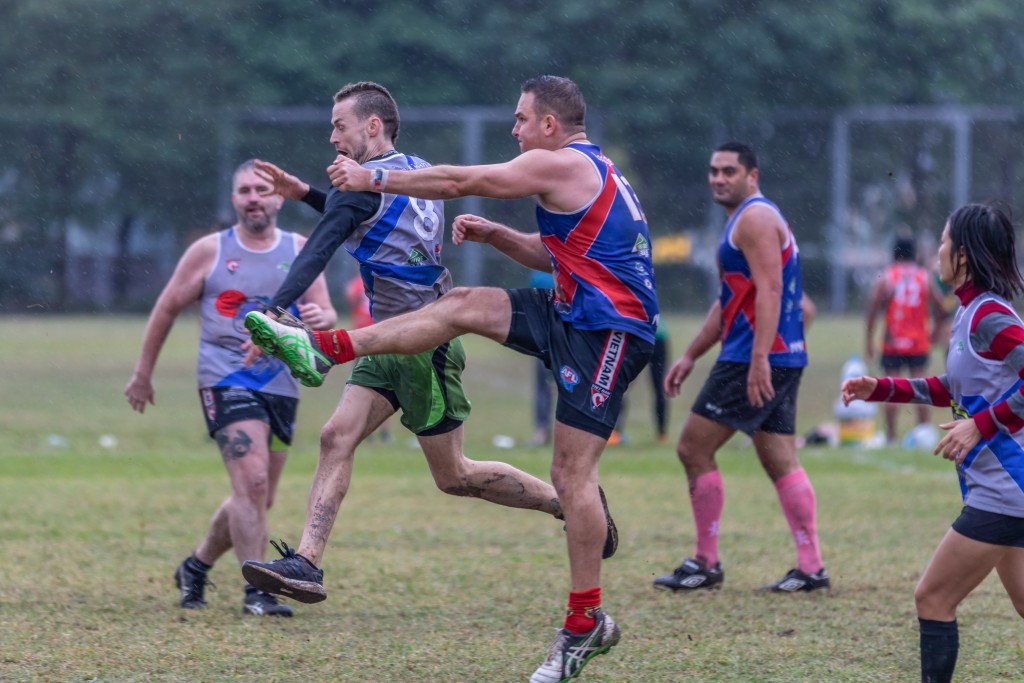 Training
With big games coming, we're training every week. Get on board at one of our regular sessions in Hanoi or Ho Chi Minh City: details below. If its your first time training with us, message us on Facebook to give us the heads up.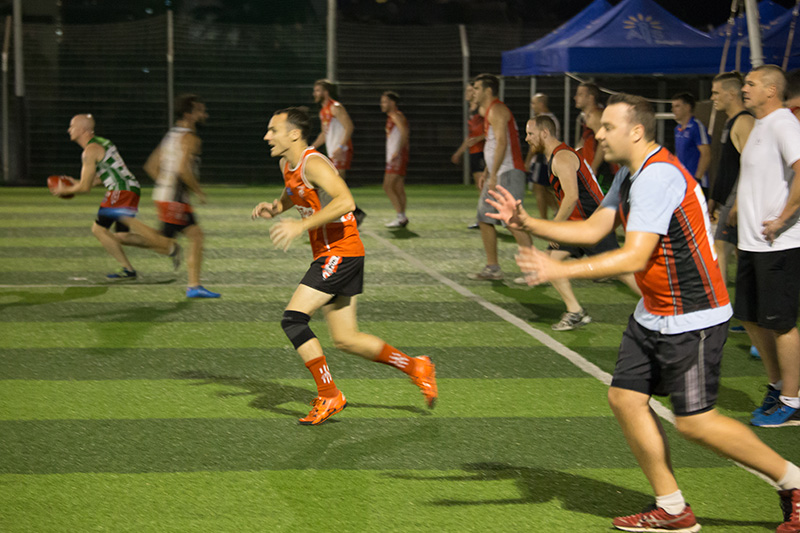 Hanoi – Saturday Training
When: 10am – midday, every Saturday
Where: Lam Du in Long Bien (Sân Bóng Chương Dương)
Ho Chi Minh City – Saturday Training
When: 10am – midday, every Saturday
Where: RMIT in District 7 (but confirm with the players group)
Cost: VND 100,000 or FREE with your Membership (First session free)
Ho Chi Minh City – Midweek Training
When: 7pm – 8.30pm, Every Wednesday
Where: AIS (Australian International School), Mai Chi Tho, An Phu Ward, District 2, HCMC